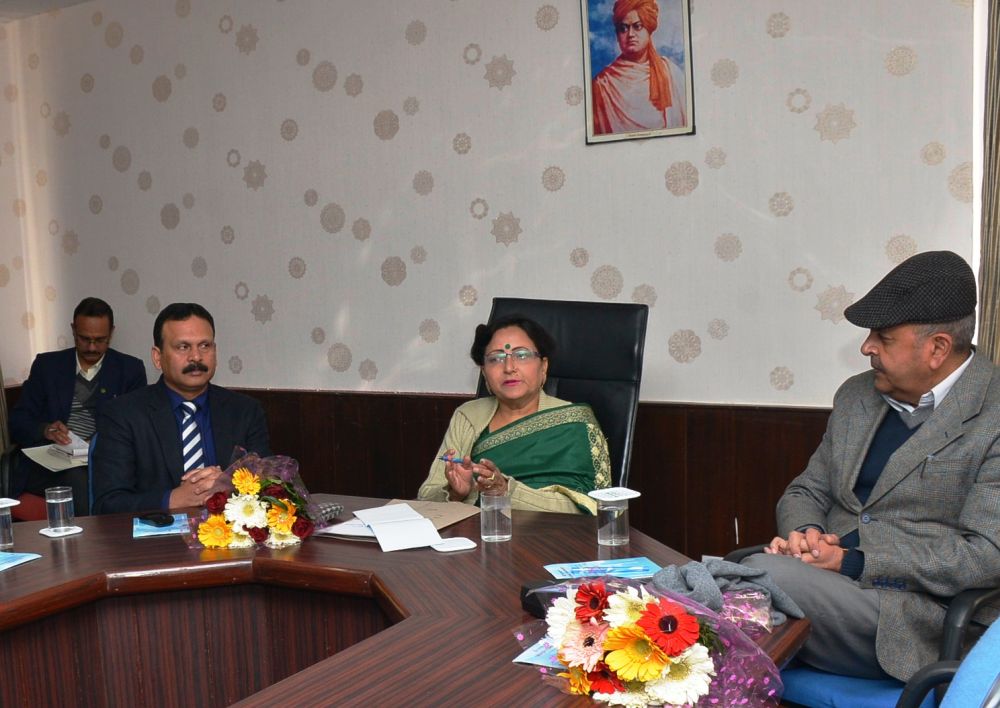 Shimla: Urban Development, Town and Country Planning and Housing Minister Sarween Chowdhary stressed the need for better coordination with Revenue, Pollution Control Board and other concerned departments for better execution of housing projects and ensuring enforcement of the laws and procedures.
Chowdhary, in a review meeting of Town and Country Planning department, today, said the procedure would be simplified for sanctioning maps and special priority would be given for clearing the pendency. She said the department would be further strengthened and procedures would be simplified to facilitate the common citizens and the developers.
The Minister said the work in preparing development plans for Shimla and Kullu towns under AMRUT would be completed shortly. The plans would provide basis for infrastructure provisional, effective land use management and utilization, spatial growth management, project planning, and urban management in both the towns. The department was also developing GIS based Existing Land Use (ELU) for Sundernagar, Jogindernagar and Ghumarwin towns. Besides, preparation of urban renewal scheme for Lower Bazar, Subzi Mandi, Gunj Bazar and Krishna Nagar area of Shimla town was also under progress.
Sarween Chowdhary directed the officers of the department for setting up future targets and achieving them in a fixed time frame.
Additional Chief Secretary, UD, TCP and Housing Tarun Kapoor emphasized that planning should be practical, idealistic so that it could be implemented. He added that it should be ensured that once a plan is complete, it was enforced effectively. He also stressed the need for simplification of procedures to facilitate the people.
Director, TCP Sandeep Kumar gave a detailed presentation on the activities and projects being undertaken by the department in the planning areas, special areas and SADAs. He said that the department had taken lead in ease of doing business and it was offering all facilities online. Besides, massive awareness campaigns were also being undertakebn in the state to motivate people for taking the services of TCP department.