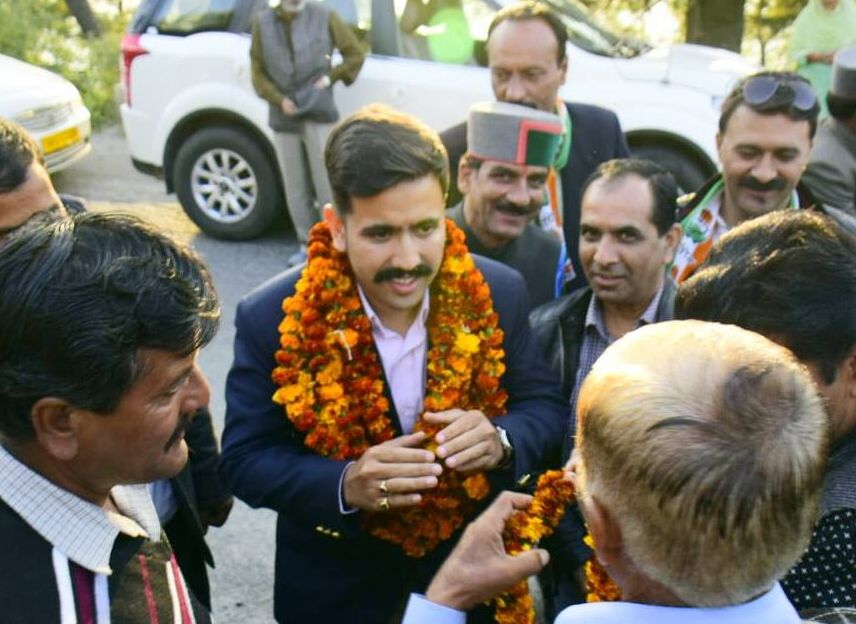 Now even after stern efforts from the current chief minister of Himachal Pradesh to provide his son with an easy entry into politics, things aren't that easy. Vikramaditya Singh is to face Pramod Sharma, who has been in the politics for a considerable time now, is to give a tough challenge to the new entrant. Particularly, people of Shimla Rural might feel that their leader has left them high and dry. As per Pramod Sharma's short interview with DD news, he is challenging the ruling party to name 10 youths who have got jobs and even said that there has not been 5km of new roads built in the area in the last five years.
So, for the time being, it seems that winning Shimla Rural will not be a cakewalk for Vikramaditya Singh who is new into the politics at one hand and is facing an experienced leader with a considerable clout on the other. On the other hand, as a youth leader, Vikramaditya Singh might have an edge on Pramod Sharma if we talk about technology. Mr Singh Jr. is active on social media and fresh updates can be seen on his profiles, particularly, Facebook. While he is to get a support in the form of sharp and aggressive campaign, the anti-incumbency factor might play spoilsport.
Now that both the political parties have announced the list of candidates, with the only exception of BJP CM candidate, finally it is clear as to who is in a race to Himachal Vidhan Sabha. The distribution of tickets has always been contradictory as there is usually a stark difference between who has been given a ticket, who actually deserve and who the masses want as their leaders. Well, this is a long story and something that's not new to any one of us. We have seen time and again that there are no rules in politics.
This is seen in the Congress ticket distribution for Himachal elections 2017 wherein the 'one family, one ticket' formula has been relaxed to pave the way for the incumbent CM's son Vikramaditya Singh from Shimla Rural assembly constituency and Champa Thakur, who is the daughter of Kaul Singh Thakur, from Mandi Sadar seat. The former went to an extent to leave his own constituency to provide his son with a soft Launchpad. However, the fact remains that two of the competent MLAs, who would perhaps have done better than newbies at any given day, have lost their chances to fight elections and people their development prospects. But why are we surprised? Has it happened for the first time in politics?
Names of candidates for Shimla Rural and Mandi Sadar seat announced in the last lot of seven candidates as the party took a considerable time to finalize the candidates and finally seemed succumbing to the demands of Virbhadra Singh. We have seen it time and again that the vested interests of leaders have always surpassed the party and public interests at large. The nepotism has always ruled the politics and the case is no different this time either. The family drama started in the Congress party right from Indira Gandhi who succeeded Jawaharlal Nehru and then Rajeev Gandhi and now Rahul Gandhi at the center and leaders on state level followed the suit. But in this nitty-gritty affair, only we the people suffer the most.