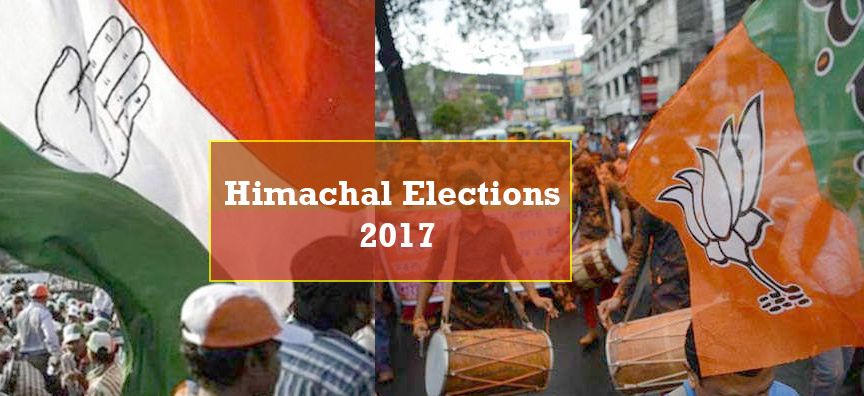 Shimla: To keep tab on the 'Paid News' i.e. advertisement in form of news in media and related matters during Vidhan Sabha elections in the State, the election commission has constituted Media Certification and Monitoring Committee (MCMC) in each district.
Pushpendra Rajput, Chief Electoral Officer said the MCMC would preview, scrutinize and verify all advertisements by individual contesting candidates or political parties.
Chief Electoral Officer would be MCMC chairmanship, while observers appointed by the ECI, Station Director, Doordarshan Kendra, Shimla, Director, Information and Public Relations Department, Assistant Director News, All India Radio, Shimla would be members and Additional Chief Electoral Officer would be Member Secretary.
Rajput said besides discharging the functions of certification of advertisement and checking of paid news, the Committee would assist in enforcement of media related regulations under the Representation of the People Act, 1951.
The Committee would scan all media including internet, cable and mobile network etc. for suspected cases of paid news, monitoring of political advertisements in electronic media, expenditure on advertisements along-with name and address of the publisher and printer.
He said that the State level MCMC would decide an appeal from both District and Additional/Joint CEO Committees on certification of advertisement. It would examine all cases of 'Paid News' on appeal against the decision of district MCMC or cases that they may take up suo-moto and direct concerned Returning Officers to issue notice to the candidates.
Rajput said that District /State level MCMC would decide on the reply expeditiously and convey to the candidate/party, its final decision.
In case the reply was not received by district MCMC from the candidate within 48 hours of serving of notice, the decision of MCMC would be final. If, decision of district level MCMC was not acceptable to the candidate, he/she may appeal to State level MCMC within 48 hours of receipt of decision, with information to the district MCMC.
The State level MCMC shall dispose of the case within 96 hrs of receipt of appeal and convey the decision to the candidate with a copy to district level MCMC. The Candidate may appeal against the decision of State level MCMC to ECI within 48 hours of receiving of order from this Committee. The decision of ECI would be final, he said. Besides, where the suspected cases of Paid News were decided as a "Paid News "either at district level/CEO level/Commission level, as the case may be, the actual/notional expenditure shall be treated as part of election expenses of the candidate concerned. He said that as per the directions of ECI where the District/State level Committee or ECI decides, that it was a 'Paid News' case, such cases would be conveyed to Press Council of India for further action in relation to the media concerned.