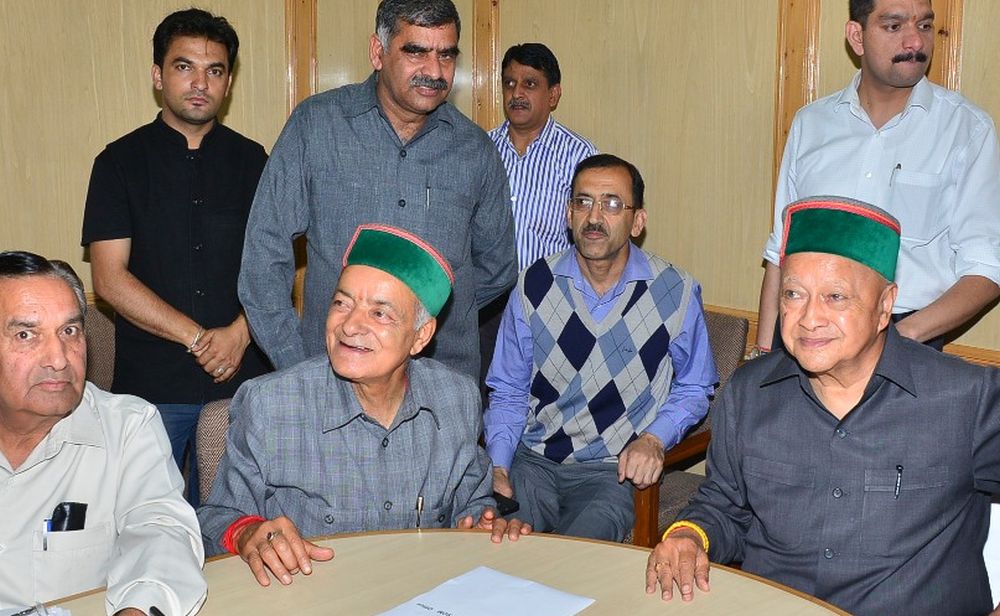 Chief Minister Virbhadra Singh today dedicated several developmental projects worth around Rs. 70 crore from state secretariat through tele-conferencing in Fatehpur, Nurpur and Indora assembly segments of Kangra district including inauguration of 132 KV electric sub-station and foundation stone of Polytechnic College for women at Kadana (Rehan).
The Chief Minister was scheduled to visit Kangra district for inauguration and foundation stones of these developmental projects, but had to cancel his visit due to bad weather conditions.
The Chief Minister also announced foundation stone of Kudal-Jagnoli-Ghaith-Challa-Nagal-Jakhbad road to cost Rs 11.50 crore. The 10 kilometres stretch would benefit population of five panchayats of Fatehpur constituency.
He also announced inauguration of Police Post at Dhangupeer completed with an outlay of Rs 90 lakh and opening of Sub-Divisional Officers (SDM) Office at Indora. The Chief Minister announced inauguration of Ayurveda Hospital at Suliali in Nurpur Constituency, where MLA Nurpur Ajay Mahajan, performed the unveiling of inauguration plaques on behalf of Chief Minister. He also announced inauguration of Water Supply Scheme, which would cater irrigation facilities to around 60 hectares of land and benefit the population of Dev-Bharari and Loharpura Panchayats.
Transport and Technical Education Minister G.S Bali, MPP and Power Minister Sujan Singh Pathania were present on the spot where the functions took place and unveiled the plaques on behalf of Chief Minister. The Polytechnic College exclusively for women is to cost Rs 42.61 crore and would be the second Polytechnic for women in the State. He said that the Polytechnic College will be funded by Asian Development Bank under the Skill Development Scheme. He said that the classes were proposed to be started in the mentor institution at B.R. Ambedkar Government Polytechnic College at Ambota for academic session 2017-18.