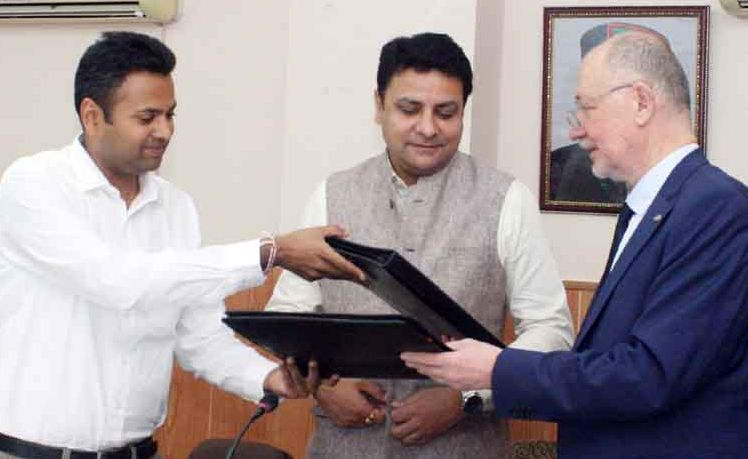 New Delhi: With a view to facilitate the tourists and local people, the Himachal Pradesh Government has decided to start sky-way transport facility at Dharamshala town.
The Himachal Pradesh Government has signed an agreement with Sky Way Technology Corporation, a Transport and Infrastructural Development Company of Belarus.
Urban Development and Town & Country Planning Minister Sudhir Sharma confident to start the facility within three years. He said Dharamshala would be the first town of the State to provide this transport facility at very reasonable rates.
He said the facility would be developed in two phases in the radius of 15 kilometers in Dharamshala. In the first phase, 8 kilometers long air way would be constructed for which the work would start in next three months, whereas the remaining work would be completed in the second phase.
Sudhir Sharma said that a train like bogie would run at a speed of 50 kilometers per hour with the facility of travel to six passengers together. The passenger will have to spend Rs. 60 for travelling a distance of 15 kilometers and as many as 20 thousand passengers would be able to take benefit of sky-way travel facility in a single day.
He added that this facility would be safe and at reasonable rates. This is an accident free transport service and there would be no impact of earthquake on it as well.
The Minister said Rs. 38 crore would be spent on developing one kilometer sky-way. The facility would not only benefit the tourists visiting Dharamshala, but also the local people. The people would also be able to transport their goods through this facility.