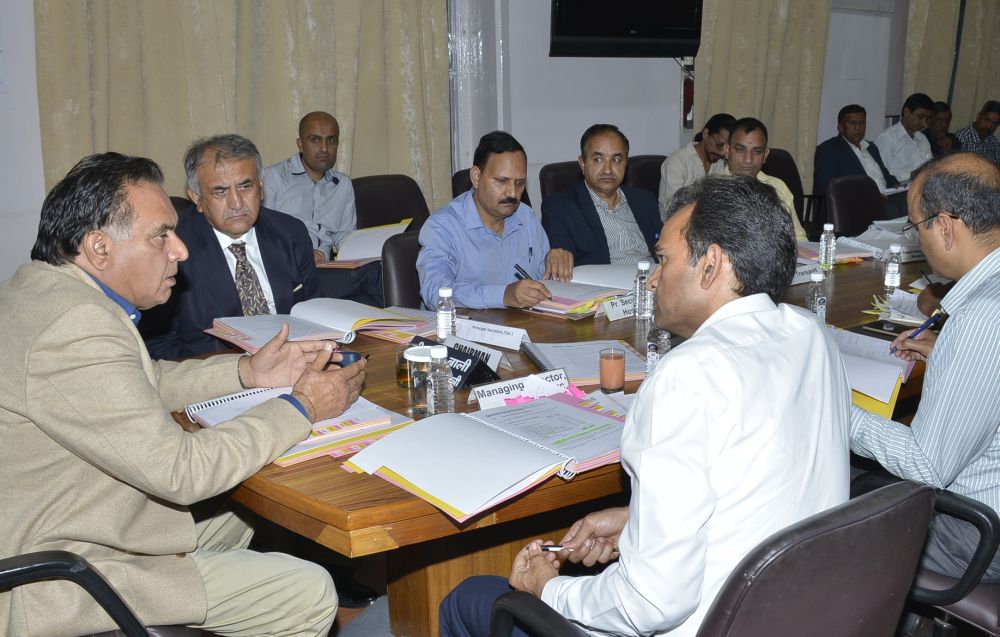 Shimla: State owned Himachal Road Transport Corporation (HRTC) has decided to recruit 1000 new conductors to easy the shortage of conductors.
Transport Minister GS Bali, in a HRTC Board of Directors meeting at Shimla today, revealed that HRTC will soon stamped out shortage of conductors with recruitment of 1000 conductors.
The minister claimed that last four and half years of Congress Government witnessed continuous increase in length of roads in the State and HRTC ensured that bus service was available at every corner with adequate buses.
He said revenue of HRTC from 1.4.2017 to 25.5.17 increased from 98.68 crore to Rs. 113.42 crore showing an increase of Rs. 14.74 crore, which is a good 11 percent increase as compared to previous year. Crediting management and employees of the corporation, Bali said the revenue increase was possible due to successful management and dedication of HRTC that has shown increase of 11 percent in revenue this year. He claimed that efficiency in repair and maintenance has also improved and help to save Rs. two crore.
He asked the management to ensure plying of electric bus service on Manali-Rohtang route in the month of June. It may be noted that Himachal Pradesh will be the first State in the country with electric bus service to passengers.
The Transport Minister assured to put temporary workers engaged in technical and mechanical services on contract service after a period of 4-5 years for different categories. Workers with ITI diploma will be on contract service after four years while non ITI workers on contract service after a period of five years.
Additional Chief Secretary Narender Chauhan, Managing Director HRTC Ashok Tiwari and other senior officers were also present on the occasion.