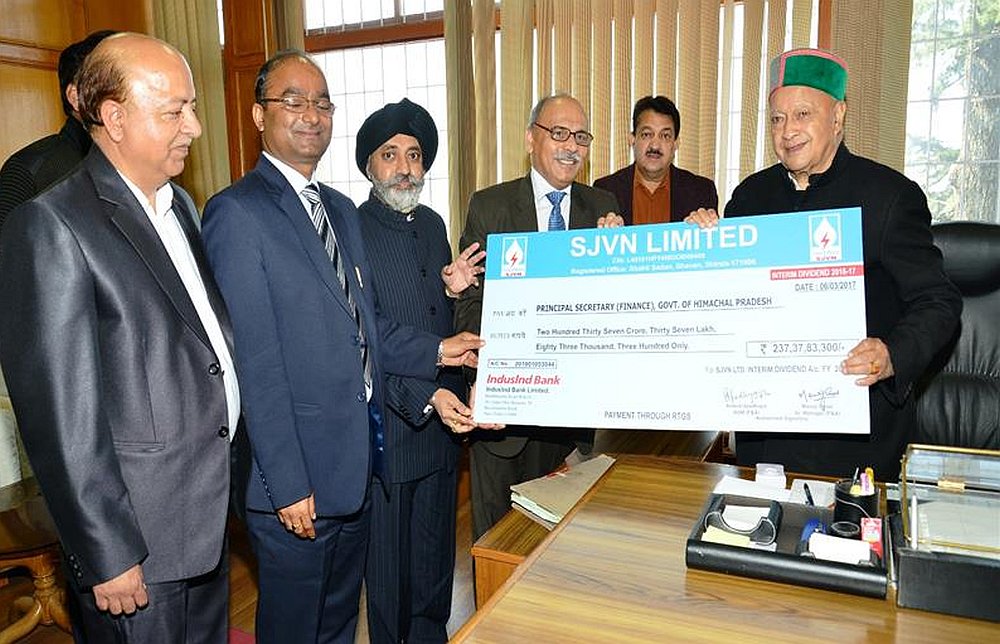 On account of its financial performance for the year 2016-17 public sector SJVN Limited declared an interim dividend of Rs. 930.74 (@ 2.25 rupees per share) to its shareholders. SJVN Limited has paid interim dividend of Rs. 237.38 crore to the Government of Himachal Pradesh holding 25.51% equity in the Company.
A dividend cheque of Rs. 237.38 crore was handed over to the Chief Minister Virbhadra Singh by R.N Misra CMD, SJVN Limited.
Hydro Power is the core strength of SJVN and the Company has the distinction of implementing India's largest 1500 MW Nathpa Jhakri Hydro Power Station in Himachal Pradesh and 412 MW Rampur Hydro Project.
Misra was accompanied by A.S. Bindra, Director (Finance), N.L. Sharma Director (Personnel) and senior officers of SJVN.