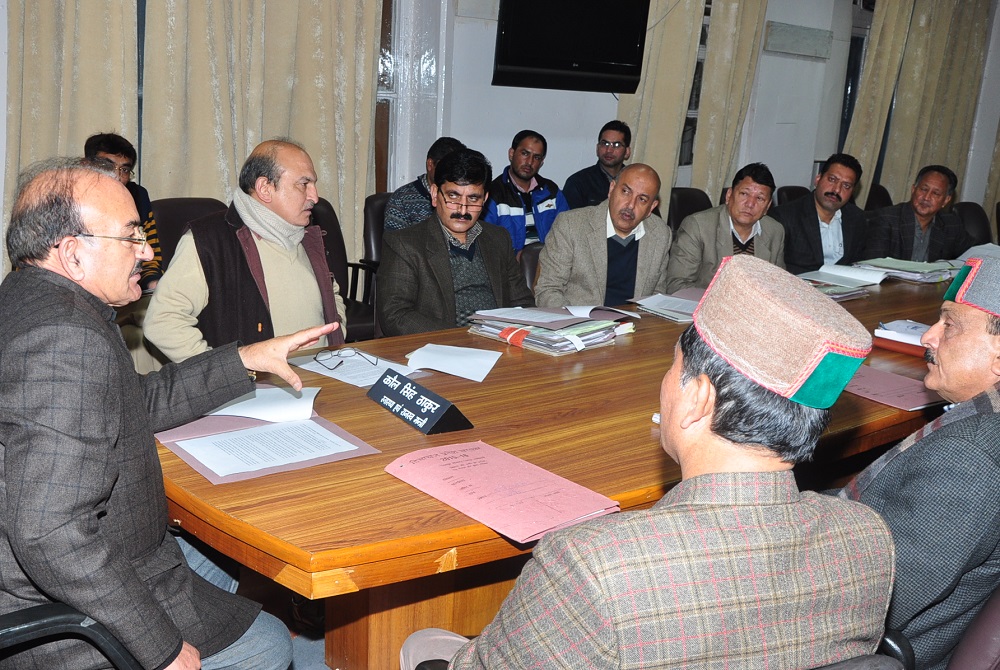 Shimla: The Himachal Pradesh Government is ensuring one time relief to the small and marginal farmers of the State, by adopting lenient approach to the marginal farmers, who had encroached upon the government, by conferring proprietary rights to them.
High Powered Committee of the State Government, in its meeting today, revealed the scheme for giving proprietary rights to a maximum of five bighas of land in rural areas had been prepared. However, scheme will also ensure that own land of the person and the land conferred would not exceed a total of 10 bighas, provided that the remaining land in possession was vacated.
Revenue and Law Minister Kaul Singh Thakur, in a committee meeting constituted to assess and review the encroachment cases in the State, said the proprietary rights were proposed to be conferred at nominal rates. For conferment of Proprietary Rights, the person would have to apply in writing to the concerned SDO (Civil) or Assistant Settlement Officers where settlement operations were in process.
Kaul Singh said that land being used for common village purposes such as roads, forest, fair grounds and other common purposes would not be conferred. He said that in those cases where the possessor stands already evicted within two years of the cut-off date would also be considered for conferment subject to the condition that the cases had been recorded before August, 2015.
The Minister said the State government would also consider the exchange of private land in lieu of encroached government land by the farmers. He said that the Scheme would be placed before the Cabinet for approval.
The Revenue Minister said that in cases where clearance under the Forest Conservation Act, 1980 and the Scheduled Tribes and Other Traditional Forest Dwellers (Recognition of Forest Rights) Act, 2006 was mandatory would be taken with the Government of India for exemption on humanitarian grounds and for determination of the Rights of possessors/dwellers.
Thakur said the State Government was committed towards welfare of the small and marginal farmers. He said that the State Government has drafted a scheme to protect the livelihood rights of the small and marginal farmers. However, the government was also committed to take strict action against the big encroachers as per the law, he added.
Deputy Speaker, Vidhan Sabha, Jagat Singh Negi, Chief Parliamentary Secretaries Nand Lal and Rohit Thakur, MLA Mohan Lal Brakta, Additional Chief Secretary, Revenue, Tarun Shridhar, Principal Secretary, Forests Tarun Kapoor, Principal Secretary, Law Dr. Baldev Singh Thakur, Principal Chief Conservator of Forests S.S. Negi and other senior officers were also present among others.