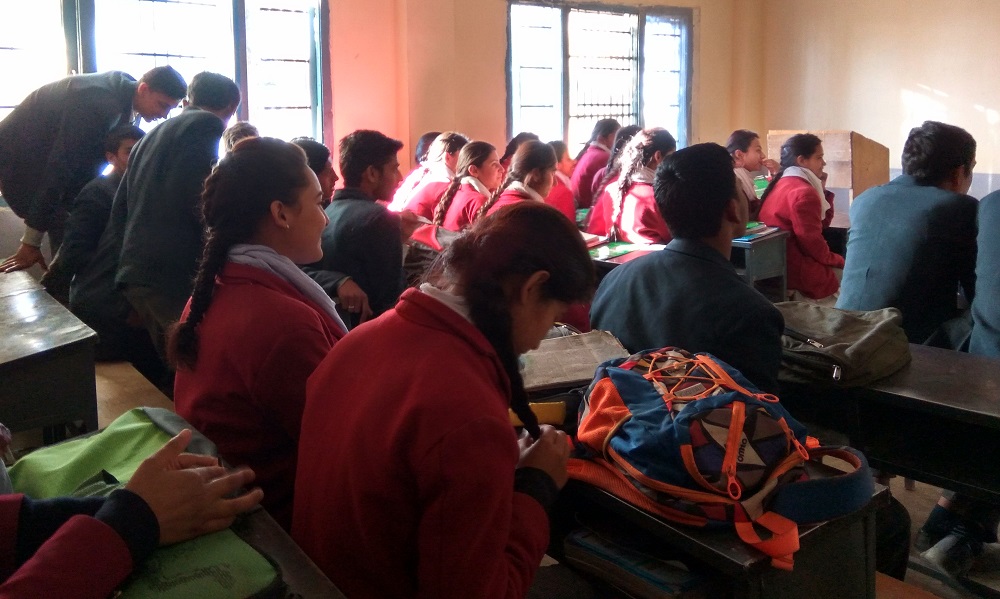 New Delhi: Annual Status of Education Report (ASER)-2016 in its 11th Annual Report released in New Delhi confirmed that Himachal Pradesh now stood ahead of Kerala in the field of quality education in schools. The survey indicated that government schools of the state were leading and doing better than other states in terms of learning outcomes.
State Project Director of Sarva Shiksha Abhiyan and Rashtriya Madhyamik Shiksha Abhiyan, Ghanshyam Chand said that ASER was the largest annual household survey of the children in India that focused on status of schooling and basic learning. ASER visited almost 15,630 government schools in rural India. In Himachal Pradesh 283 schools were visited during the survey. As many as 15 organizations participated in ASER-2016 across the state.
The report ASER-2016 found enrolment rate of students in the age group 6 to 14 in Himachal Pradesh to be 99.8 per cent. The State secured first rank in achieving learning outcomes in basic reading and mathematics across the country. In language category the achievement level of government schools of Himachal Pradesh was 65.3 per cent as compared to the national level of 41.6 per cent. In mathematics the achievement level of the state was 47.4 per cent as compared to the national level of 21.1 per cent. The government schools have performed better than private schools throughout the state in mathematics.
In learning of English language, significant improvement was observed in the State. At national level the achievement status is 15.3 per cent whereas it is 44 per cent in case of Himachal Pradesh. In English the State stands at 5th position.