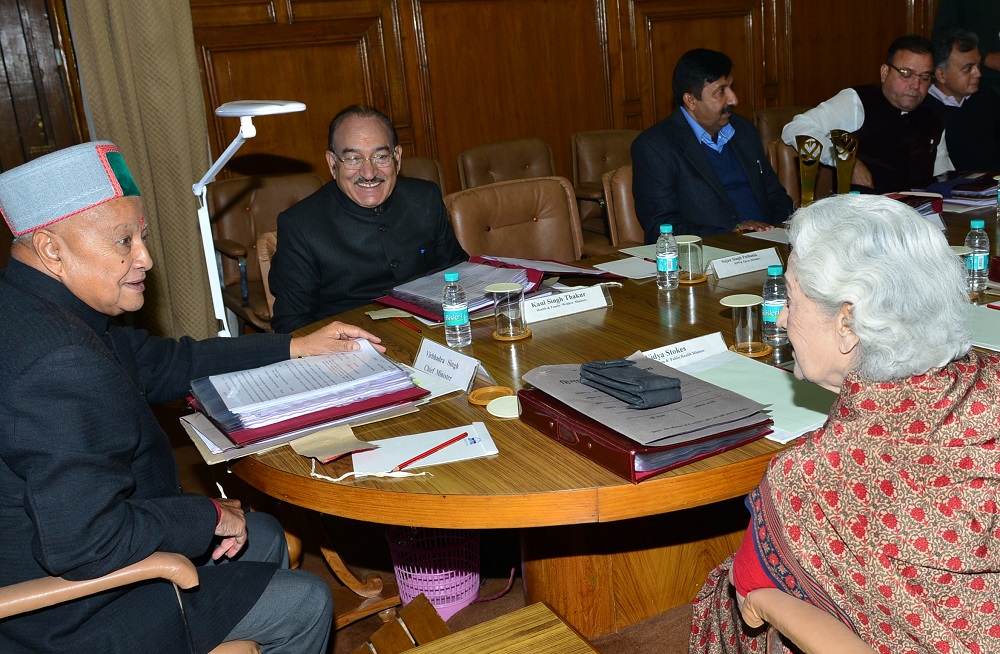 Shimla: To motivate teachers, the state government has decided to launch "Mukhya Mantri Shikshak Samman Yojana." The state cabinet, in its meeting today, accorded approval to start program, which will benefit the teachers who give overall good results.
The teachers who will give 100 percent results will be given one year extension in service and monetary rewards. The Scheme was already announced by the Chief Minister in his budget speech 2016, wherein he stated that one year extension would be given to the teachers who will consistently give 100 percent results in Board Examinations for a period of five years.
With an aim to create self-employment and employment generation and for up-grading the skill of entrepreneurs besides providing them all support including professional guidance, the Cabinet approved 'Chief Minister's Start-up/innovation Projects/ New Industries Scheme'.
The scheme also aims at helping and hand-holding entrepreneurs to select viable projects in the potential areas in manufacturing and service sectors and train them to set up start-ups and subsequently manage and run their enterprises professionally.
The Cabinet decided to levy administrative and contingency charges @ 9 percent for Central Government Ministries and various Public Sectors Units including National Highway Authority of India, Railways and Ministry of Defense for initiating several land acquisition proceedings in the State on analogy of various States like Haryana, Bihar, Assam etc.
Cabinet approved to start Education as a new subject at Under Graduate level in Government Degree Colleges for 2017-18 provided that the strength of students should be four thousand or more. This is being done with the view to provide better foundation for students to qualify the entrance test for admission in various examinations.
Other Important Decisions
The Cabinet decided to declare as many as 1004 Technical Assistants as Daily Wagers under MNREGA who have completed five years of service as on 31st March, 2016 and it further decided to provide regular wages to 663 Technical Assistant from 26-9-2012 under MNREGA.
It gave its nod to provide Black Gram in Group-I pulses (dals) for procurement and distribution under State Subsidy Scheme to the people of the State.
The Cabinet also decided to hold winter session of State Legislative at Dharamsala from 19th to 23rd December, 2016