The hill state of Himachal Pradesh has been adjudged sixth most farmer friendly state in the country in NITI Aayog's index on reforms in the farm sector. Maharashtra was ranked first, followed by Gujarat and Rajasthan.
NITI Aayog, in a first of its kind of exercise, has prepared 'Agriculture Marketing and Farmer Friendly Reforms Index' based on initiatives taken by the states in implementing farm sector reforms.
Himachal scored 59.6 out of 100 in implementation of various reforms. The state of Maharashtra achieved first rank. The state has implemented most of the marketing reforms and it offers best environment for doing agribusiness among all the states and UTs. Gujarat comes second with a score of 71.5 out of 100, closely followed by Rajasthan and Madhya Pradesh.
Almost two third states could not reach even halfway mark of reforms score. Major states like U.P., Punjab, West Bengal, Assam, Jharkhand, Tamil Nadu and J&K are in this group.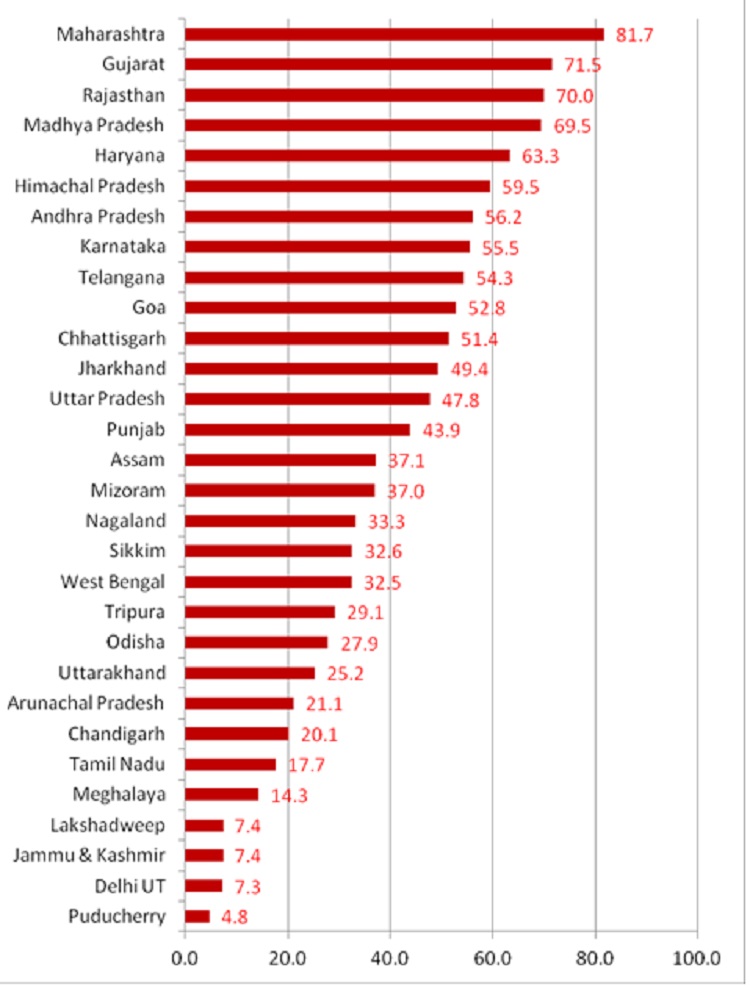 The Index is aimed at helping the states to identify and address problems in the farm sector, which suffer from low growth, low farm income and agrarian distress.
The low levels of productivity, growth and incomes ailing the farm sector in India and causing immense agrarian distress is well known. Without undertaking radical reform it is impossible to transform agriculture and double farmers' income. However, state governments have been extremely lax in implementing much needed reforms to modernize agriculture and create a favourable policy and market environment for farmers.
Three areas identified by Niti Aayog for immediate reforms include agricultural market reforms, land lease reforms and reforms related to forestry on private land-felling and transit of trees.
Today, marketing is extremely crucial and almost every sector has embraced marketing principles to ensure best possible outcomes. However, agricultural development in India has entirely ignored the potential of marketing and has continued to follow its old trajectory. Therefore, the benefits that can be accrued from agriculture are largely untapped.