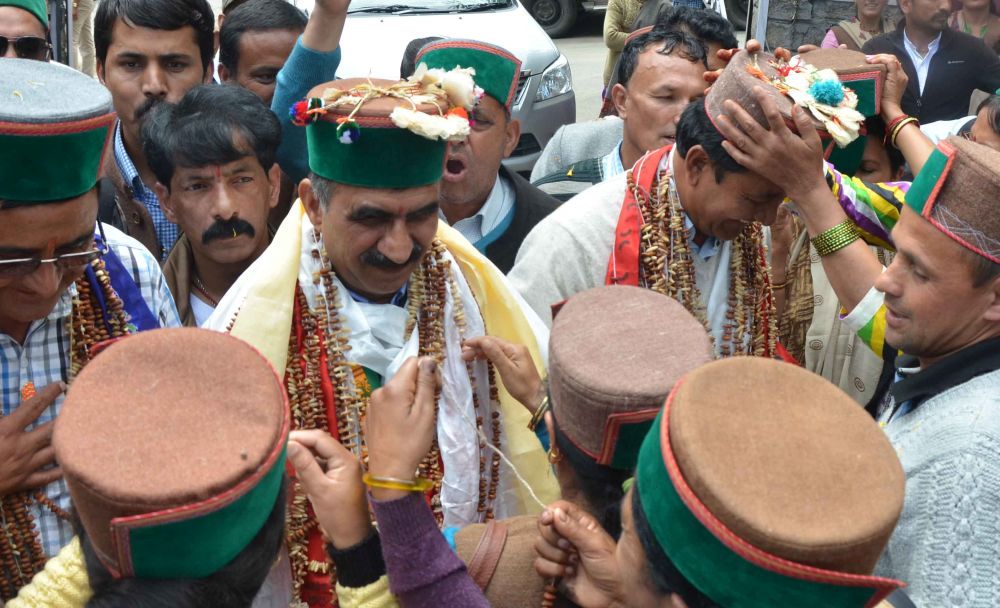 Himachal Congress President Sukhvinder Singh Sukhu called on the state government to start the process of implementing Forest Rights Act in the state as it would benefit thousands of residents of tribal areas of the state.
Sukhu, while addressing Party workers at Kinnaur under statewide campaign, 'Modi ke Bol, Jumlon Ke Dhol program said that "residents of tribal areas have right to hold and live on the forestland under the individual or common occupation for habitation or for self-cultivation for livelihood, right to ownership and access to collect, use and dispose of minor forest produce, including all non-timber forest produce of the plant origin under the Forest Rights Act."
He assured to take the issue up with Chief Minister Virbhadra Singh for timely implementation of the Act.
State Congress President said that he would also take-up the issue of allotment of nautor land to people residing in tribal areas and the Congress led state government has also prepared a nautor policy to allot nautor land to tribals of three districts.
He accused Prime Minister Narendra Modi led government for failing to fulfil the poll promises. "The massive crowd in Congress President Sonia Gandhi's Varanasi rally is proof of dissent of general public against the non-fulfilment of poll promises and this would also lead to Congress party gain support of people of the country and secure victory in upcoming elections," he claimed.
He also not failed to boost the achievements of successive Congress led governments for making Himachal Pradesh a model state. He claimed the Virbhadra Govt had fulfilled almost all promises made in the party's election manifesto. "The state government has launched schemes for the welfare of each section of society and development of the state is top priority of the government," he said.
Congress president asked party workers to spread awareness about the development activities carried out by the government in their respective areas to fulfil Mission Repeat 2017 in the upcoming assembly elections. Vodhan Sabha deputy speaker Jagat Singh Negi, NSUI National Secretary Nigam Bhandari party workers from Mahila Congress, Youth Congress, NSUI, PCC Departments and frontal organisations were present at the program.