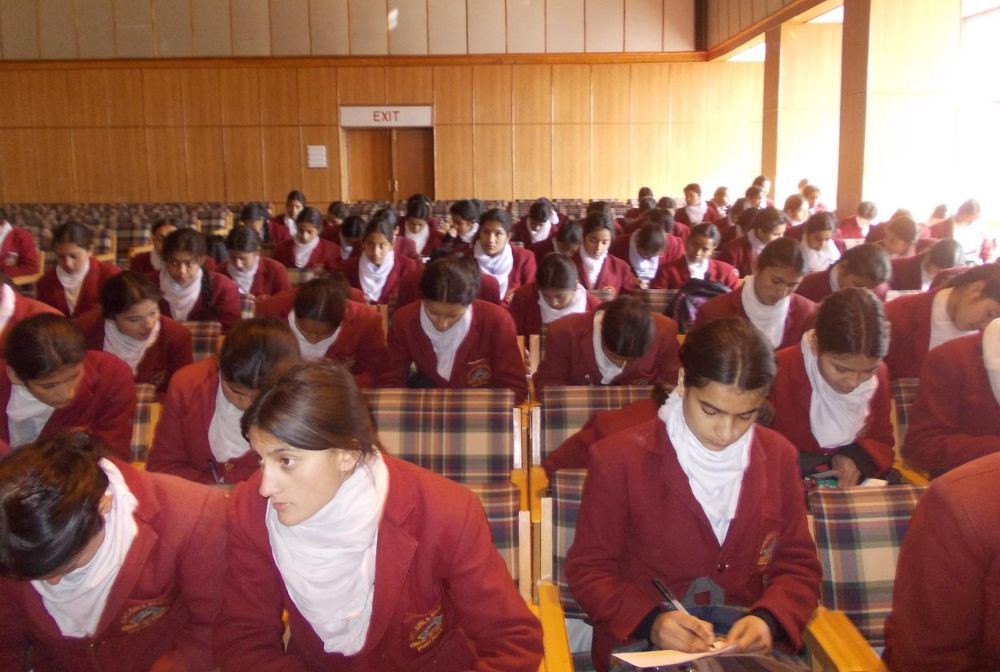 Shimla is labeled as a 'slow city.' Unlike fast-paced metro cities, life in Shimla crawls. If it's winter season then sluggishness hits a new low. Thinking from a critical point of view is fine, but this does not determine the entire career awareness and exploration scenario in the hills. There are students who have achieved high career goals while residing in the hills where access to the world-class facilities is limited.
There is no denying to the fact that students from Himachal have made it to top Indian institutions including IIM and AIIMS. Number is small, but it is showing a gradual rise with each passing year. Not just academics, young people of Himachal are earning name in other fields as well to bring home glory and honor. Famous actress Rubina Dilaik and 24-year-old Aman Sharma are two examples who have made the hilly state proud by winning Dada Saheb Phalke award – the most prestigious award in Indian cinema.
The list of young talent and achievements is only getting longer. However, better infrastructure and right career guidance can make this number grow at rocketing speed. Career advice after 10th, 12th or graduation can prove to be maker or breaker in a student's life. So, with an obvious disadvantage of underdeveloped infrastructure and less career opportunities, it becomes patents' duty to bring up their child in a way that he/she has farsightedness to see opportunities lying beyond the hills and figure out how to catch hold of them.
Career counseling is an aspect that plays an important role in shaping future of an aspirant. Parents and children in Shimla have a certain kind of reluctance to have an appointment with career counselor, but this small move could prove a true game-changing decision. A career counselor can show you a path in darkness that leads to personal and professional success, which in turn ensures your child's invaluable contribution to your family and society. The Career Guru one such organization operating in the small town of Shimla to build a better society by offering matchless counseling services to thousands of parents and directionless students.
Judging aptitude
Before giving verdict, a career counselor performs some tests on his subjects to find out their aptitude. Your child might be fairly good in academics, but his/her aptitude defines his/her intellect. It is not necessary for your child to become a doctor if he/she is good at biology. There can be more hidden qualities and skills which a career counselor can reveal to help you make an informed decision.
Breaking the barriers
"I want my child to become a doctor because I am one" – this is the most common situation every second student faces. This is where your career counselor plays a vital role. He helps parents overcome this barrier and choose a discipline/profession that best suits your's child's aptitude.
Thoughtful decision
Most students choose a career course on recommendation of their family or friends. This is the most common mistake. Reasons for this are lack of maturity and exposure. A career counselor can help you in taking the right decision and choosing a career that complements your ability and skills.