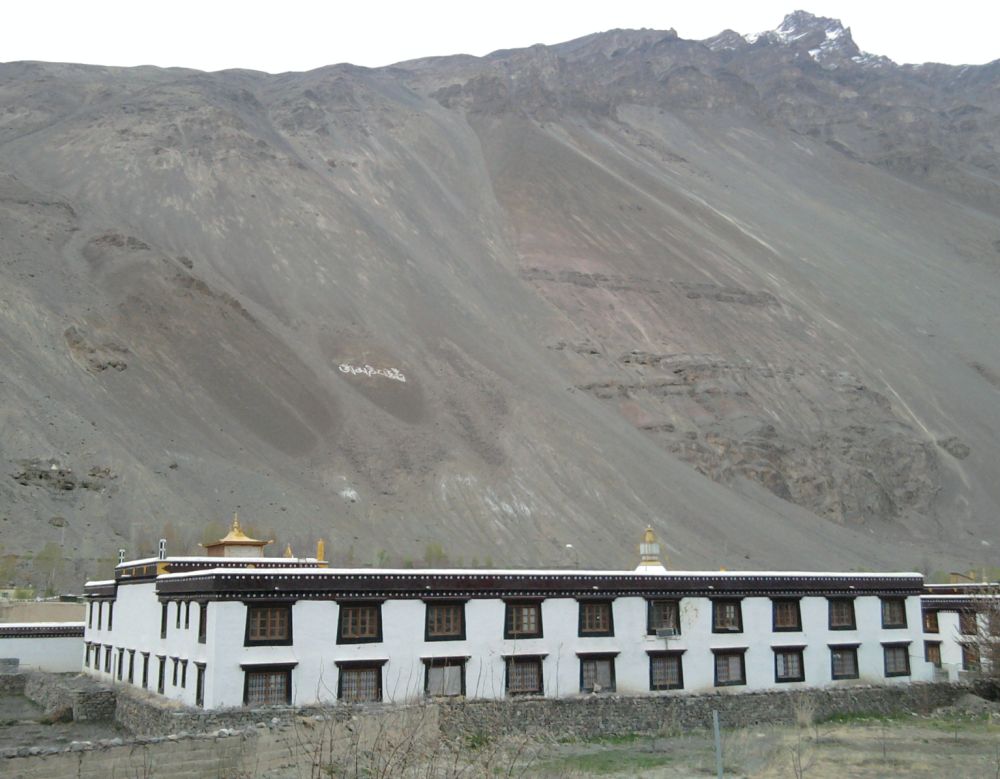 If you can hear faded sounds of bells, Buddhist oratorio, sounds of Om Mani Padme Hum coming from a distant place perched on a hilltop in the pin-drop silence of high altitude village, then you probably are in the vicinity of a monastery. Your ears are about to get a melodious treat of Buddhist oratorio comprising gyaling, cymbals, drums and handbells served with a perfect blend of tantric throat singing performed by monks sitting across a dark room lightened up by multiple oil lamps burning in front of Gautama Buddha idol. Beautiful architecture, wooden interior, walls decorated in thousand-year-old oil paintings and a perfect blend of golden yellow and maroon colours is all that makes a monastery look more beautiful and a must-visit place. You will feel an urge to visit one as soon as you get to know there is a monastery nearby. If you visited a highland in the Himalayas and didn't visit a monastery, then your trip is incomplete. Go to these places and visit these beautiful Himalayan monasteries and feel that connection between humanity and high mountains.
Nako Monastery
As we drive deep in the Kinnaur valley, we come to a point where we see nothing except for deep gorges and rocks. Once we reach Khab, the confluence of Sutlej and Spiti River, beautiful landscape starts rolling in front of your eyes. Each hairpin bend takes you near the beautiful village of Nako. Nako village is on the bank of a small mountain lake, which exudes beautiful reflections of the surrounding landscape and the village. There is a beautiful monastery in one corner of the village. Open arena and beautiful architectural mix of wood and stone offer glimpse of local culture and Buddhism in the Himalayas.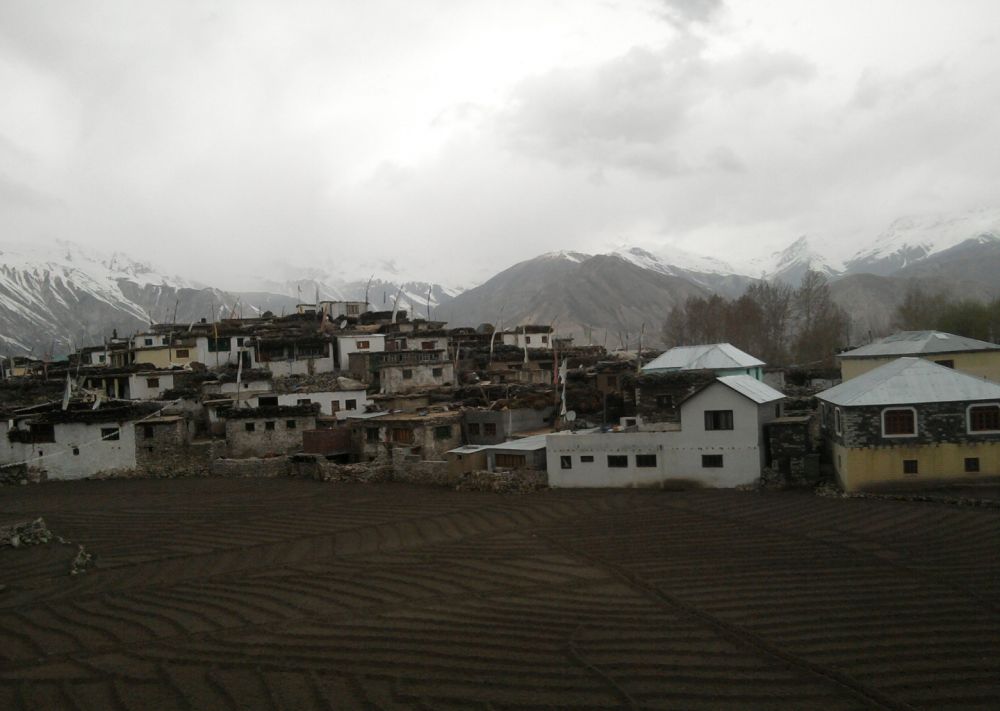 Tabo Monastery
Located in the middle of a beautiful village of Tabo in Spiti Valley, the Tabo Monastery is a thousand-year-old monastery that was built in 996 AD. The year when the founding stone of the monastery was laid was the year of Fire Ape in accordance with the Tibetan calendar. Tabo Monastery is also known as Ajanta of the Himalayas in Spiti Valley. Perched on the left bank of Spiti River, a beautiful Shant Stupa welcomes you at the entrance of the monastery with a board on the right of the entrance gate which reads "Tabo Monastery 996 AD."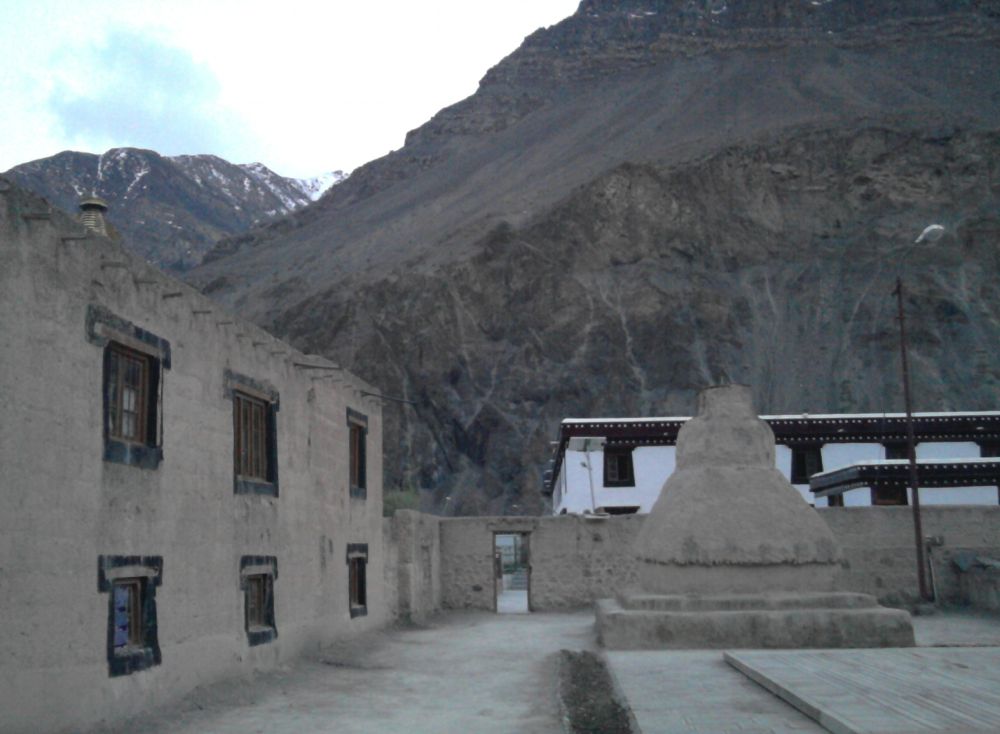 Dhankar Monastery
Nako village overlooking Spiti valley gives way to Tabo village. A well-tarred road well-accompanied by Spiti River to the left and extended views on landscapes on both sides in the cold desert usher you into Tabo village. If you keep driving past Tabo, eventually you reach a place called Sichling, where a road bifurcates to the right taking you to another great Himalayan village and monastery called Dhankar. A 9 km-long drive lands you at a curve offering full view of the Dhankar village and monastery.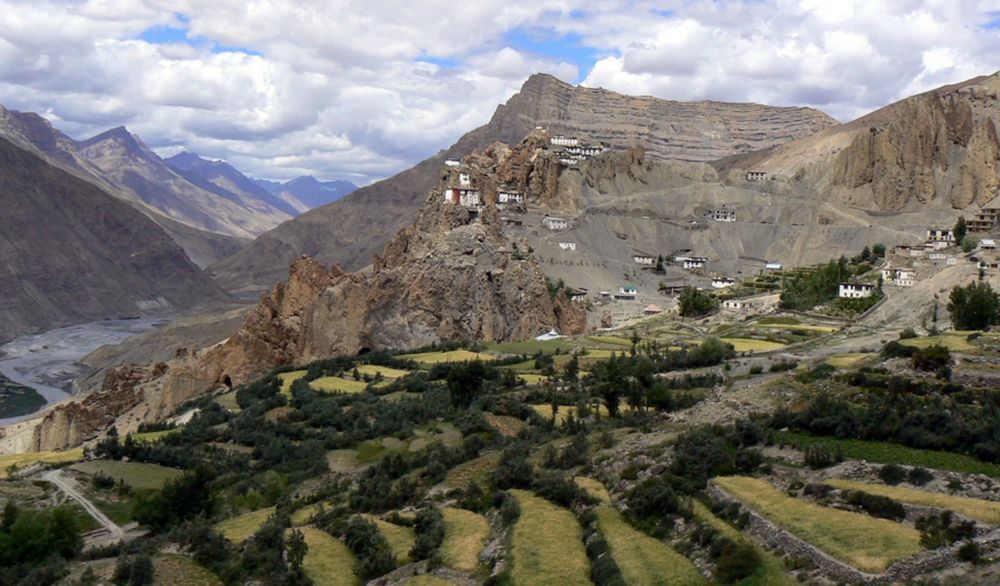 The monastery is strategically built over the cliff to shun access from the other side. It is considered to be one of the top five Buddhist centres and tourist destinations in Spiti valley. Dangling over a steep cliff, the monastery offers a panoramic view of the Spiti valley and river in the backyard. The famous Buddhist monastery dating back to the seventh century is the second highest in the world after Key Monastery. A beautiful statue of Vairochana or meditating Buddha's idol sits in the middle of the monastery. Ancient murals and thankas painted on mud and stone walls, Buddhist scriptures, and century-old thick wooden beams are some other attractions that will ask for your attention.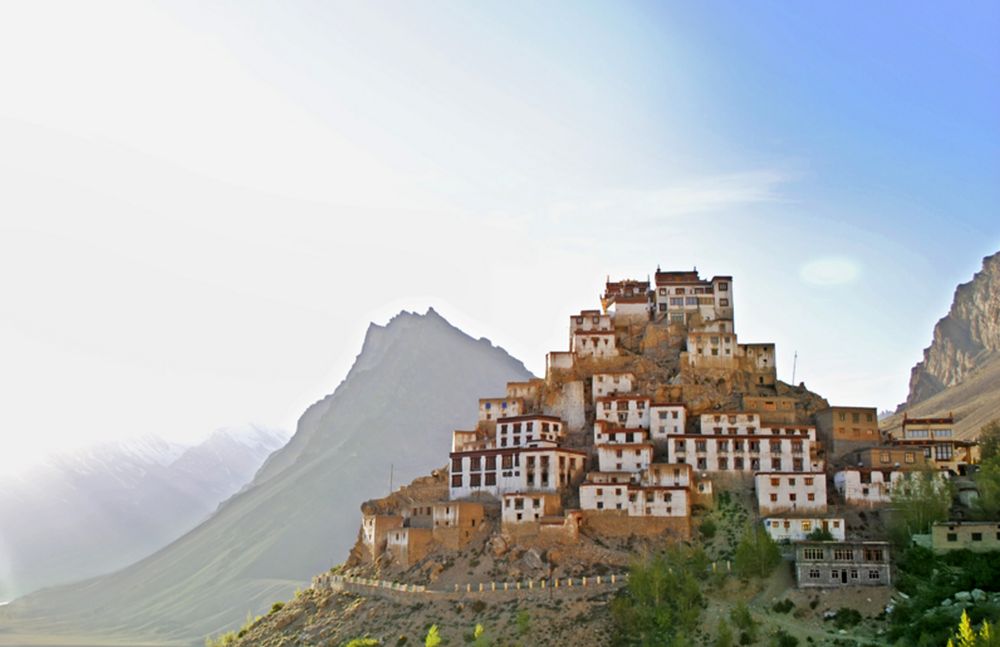 Key Monastery
Key Monastery is a name that needs no introduction. Sitting atop the hilltop, the 1000-year-old Key Monastery is the biggest centre of Buddhist learning and the most beautiful shrines in Spiti Valley. Located at an altitude of 13,668 ft above sea level, the monastery overlooks the Spiti River and Kaza – a small Himalayan hamlet and the sub-divisional headquarters of Spiti region. Dromton, a famous disciple of teacher Atisha, founded it in the 11th century. And, today the monastery is so big that it's home to more than 300 lamas who study Buddhism and live here.
The three-floored monastery is well-connected to the outer world with a road reaching up to its premises. Murals, rare thangkas and ancient weapons are a must-see. You can see dozens of lamas beautiful dressed in maroon dresses sitting in dhyana mudra on the ground in the meditation hall. Sweet music of trumpets, cymbals and drums will leave you spellbound as soon as you enter monastery complex.