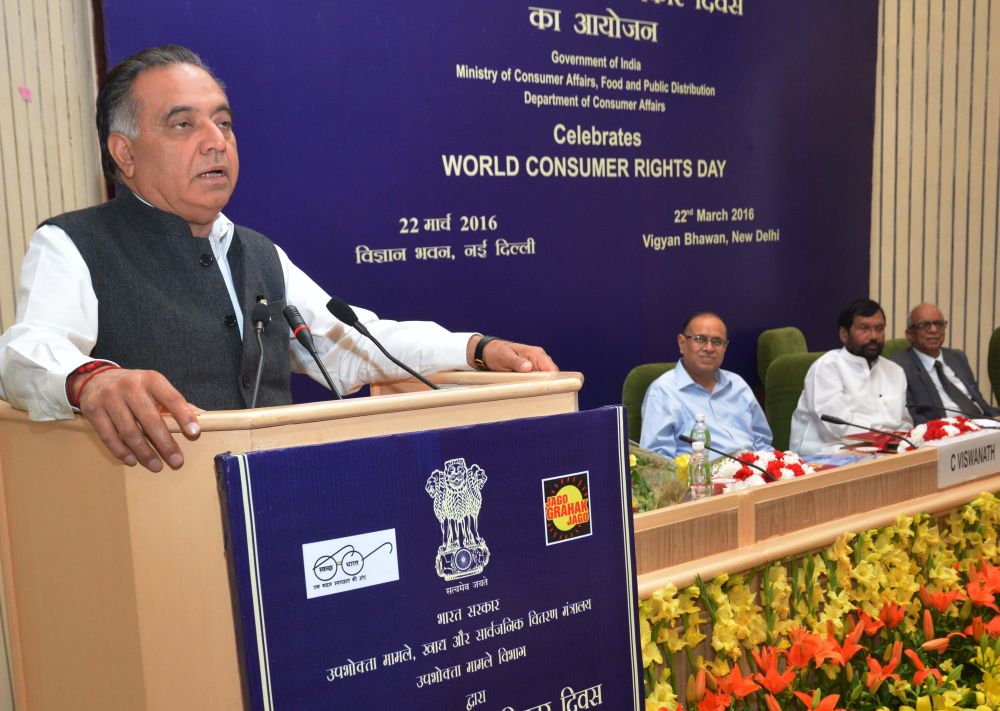 New Delhi: Himachal Pradesh has taken lead in digitization of ration cards in the country and so far 15.54 lakh cards have been digitized which has brought transparency in distributing ration under Public Distribution System (PDS).
Food, Civil Supplies and Consumers Affairs Minister GS Bali said it in the National Conference on Consumers Protection and Awareness organized today at New Delhi. The Conference was presided over by Union Minister for Minister of Consumer Affairs, Food and Public Distribution Ram Vilas Paswan.
GS Bali said the State Government had launched consumer awareness programme and facility of a helpline number-1967 had also been provided for redressing the grievances of the consumers. Minister informed the conference
"This special drive would also be carried during next financial year so that the consumers could be made aware of their rights"
Highlighting the works being carried under PDS in the State, Bali said that all the ration card holders were being provided essential commodities at subsidized rates. He said that the State had already implemented Food Security Act.
The Minister said that despite tough geographical conditions, the consumers were being provided ration in a time bound manner upto far-flung areas for which a vast network of 117 whole sale depot and 4866 fair price shops had been set up.