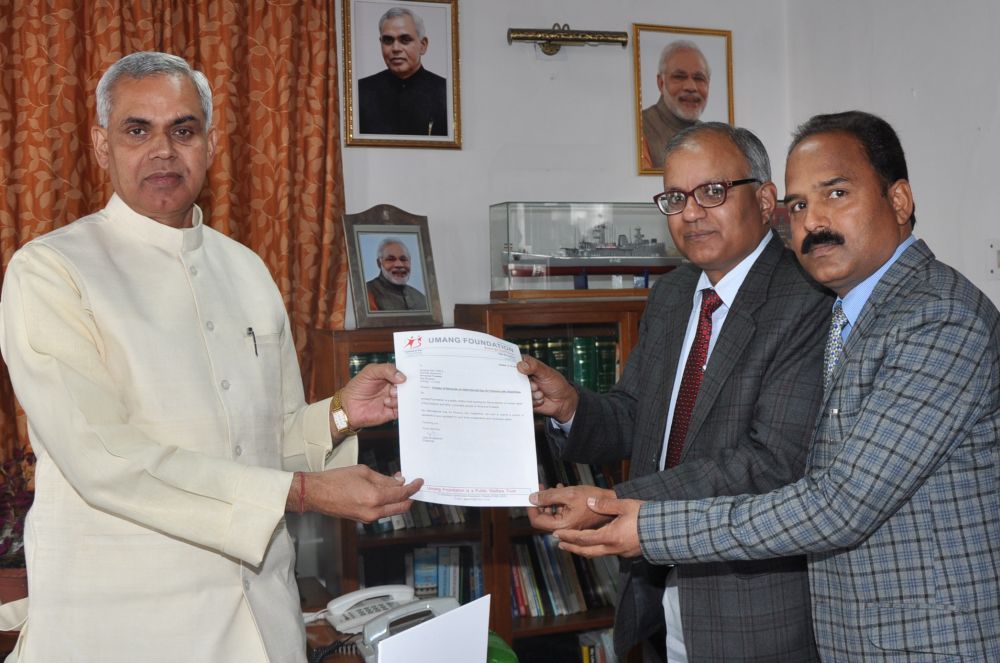 On the eve of International Disability Day, the Umang Foundation, a public welfare trust working for the empowerment of the disabled, has urged Governor Acharya Devvrat to create a separate department to look after disability affairs and to appoint an independent disability commissioner on the analogy of central government.
Umang Foundation deputation of led by its chairman Ajai Srivastava met the Governor and submitted a 16 point Charter of Demands to him. The charter of demands read that Himachal Pradesh Government should create a separate Department for the Empowerment of Persons with Disabilities on the analogy of Central Government to take proper care of disability affairs.
The deputation alleged that all the disability acts including Persons with Disabilities Act-1995, Rehabilitation Council of India Act-1992, National Trust Act-1999 and Mental Health Act-1987 are blatantly violated in the state.
The charter of demands says, "All the students with disabilities, particularly blind, should be provided Computers with necessary talking software, digital books and other necessary aids and appliances required for their study in all schools and colleges." The other demands raised by the Foundation include reservation to disabled in jobs, barrier free environment, 3 percent budget allocation in all poverty elevation schemes and sports for the disabled, free travel facility to all disabled in HRTC buses going outside the state, in-service computer training to blind employees and unemployment allowance to all unemployed disabled youth.
The Foundation also demanded to start an Eye Bank in Tanda Medical College for which money was allocated in 2012 and Eye Collection Center at district level.