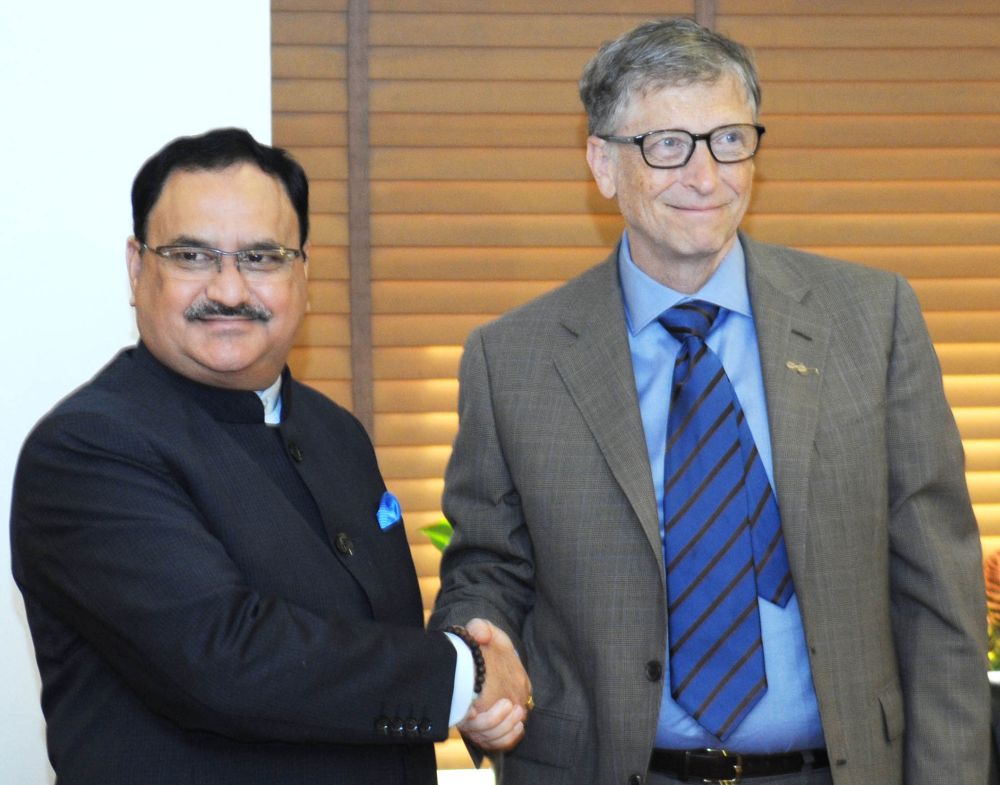 New Delhi: Philanthropist Bill Gates called on Union Minister for Health & Family Welfare, JP Nadda, today and discussed various issues relating to the health sector in India.
Gates expressed appreciation for the initiatives taken by the Ministry towards strengthening the health systems, particularly in the primary health care, in addition to the success of full immunization through Mission Indradhanush.
Health Minister JP Nadda said, "We are looking forward to develop synergies and to use expertise of the Bill and Melinda Gates Foundation (BMGF) in crucial health related issues. The Gates Foundation can play an important role in capacity building and enhancing the investment for the health sector in India."
The Health Minister appreciated the efforts of Gates Foundation in complimenting the efforts of the Government in the Health Sector, which has enhanced the capacity of the health workers for more effective implementation of the projects.
During the meeting, it was agreed that BMGF will support the Ministry in strengthening health systems further in order to enhance the capacity within the sector and to reduce out-of-pocket expenditure.