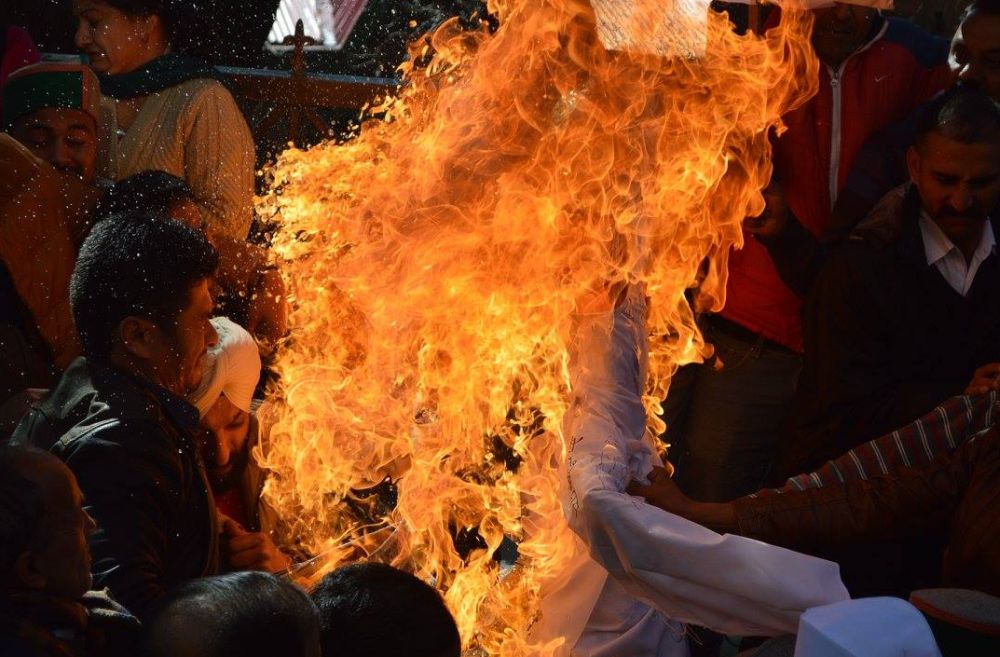 They say those who set fire, couldn't save their hands from burning. This age old adage is more applicable in our politics today that has remained nothing more than mudslinging on each other without any consideration to how good policies are for the general masses. A recent incident in Shimla what many may call as political vendetta, though I will refrain rhyming with this term, but a tragic event has taken place.
Congress protest of Modi government and burning of his effigy has gone haywire as four of protesting Congress workers today suffered burn injuries while trying to set PM Narendra Modi's effigy on fire.
State party president Sukhvinder Singh, CPS Rajesh Dharmani, Rohit Thakur, Mansa Ram along with party office bearers and workers were present at the protest rally.
To lodge protest against alleged political vendetta, the state congress unit was protesting and putting Modi effigy on flame at Shimla DC Office this morning. However, soon after sprinkling petrol on the effigy suddenly fire blast occurred and protesting Congress activists sustained burn injuries.
The state BJP unit has strongly criticized the Congress move of burning effigy of the Prime Minister. Senior BJP leader Rajiv Bindal and party spokesperson Ganesh Dutt have accused the administration for not stopping Congress workers from burning PM's effigy and also failing to register any case against culprits. Dutt blamed administration for flouting norms and demanded judicial enquiry into the matter.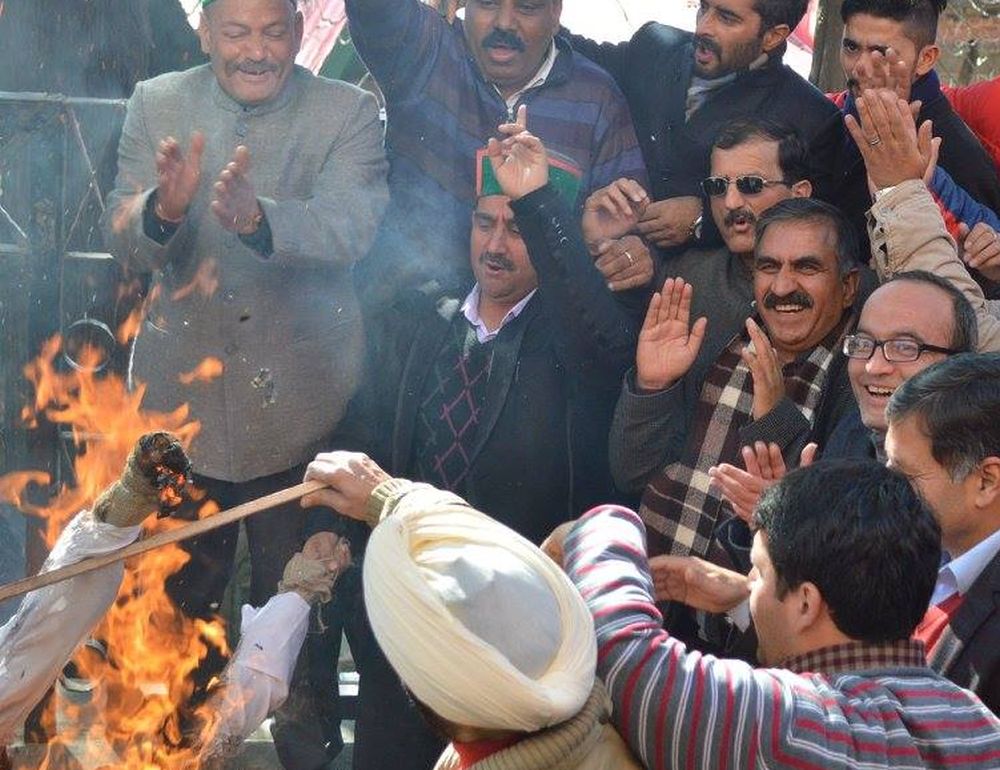 Pictures Courtesy: Deepak Sundriyal