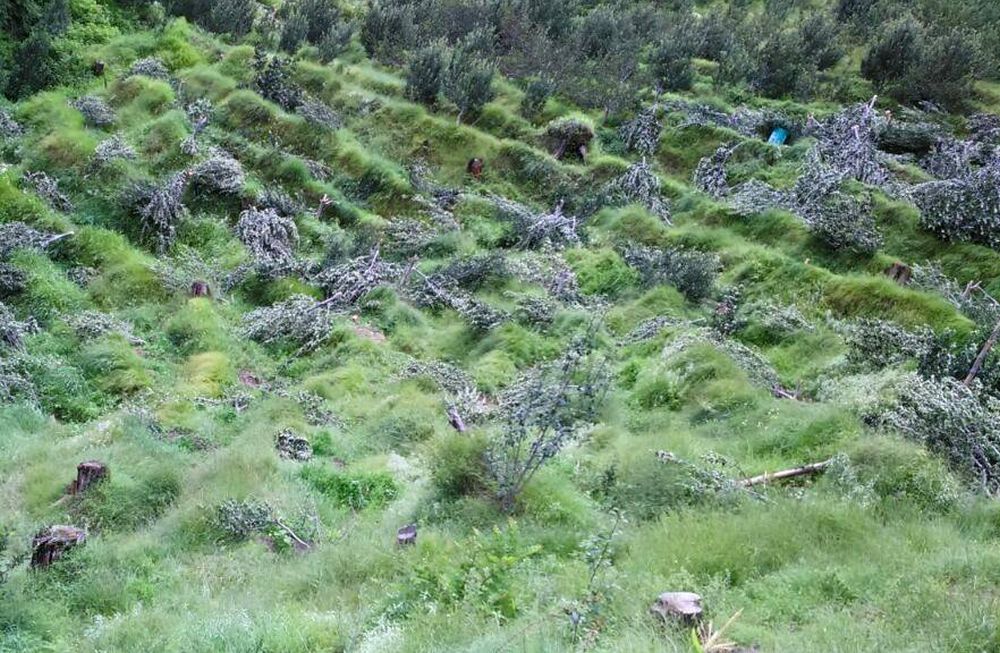 Shimla: The State CPM unit has blamed the state government for adopting double standard over the eviction drive from encroached government land.
CPM leaders Rakesh Singha sought a white paper on the eviction drive claiming the Congress government had only targeted poor, dalits, tribals and widows and sparing powerful and influential encroachers.
Refuting CPM's allegations, Himachal Congress claimed of working for the welfare of underprivileged sections of the society.
Congress Spokesperson Naresh Chauhan said that it was the habit of CPM leaders to misguide the people by issuing false and misleading statements during elections to garner votes. He said
"The eviction drive to remove encroachment on government land in apple belt was carried out by state government officials on the orders of Hon'ble High Court and the government had no role in it,"
Chauhan stated the Govt had filed a review petition in Court after which the eviction was stayed, and also constituted a committee under Principal Secretary, Revenue to look into the case to provide relief to small and marginal farmers in apple belts.