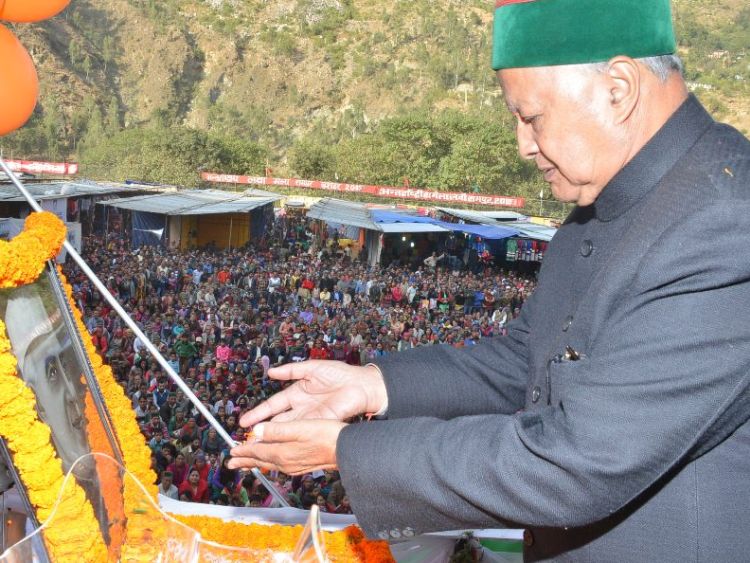 Himachal Pradesh chief minister Virbhadra Singh faces fresh trouble as the Enforcement Directorate (ED) has registered a money laundering case against him.
As per reports, ED found 'bogus entries' for transferring money by the Congress leader and allegedly accumulating assets worth crore during his tenure as union minister in the UPA-II.
Singh has denied the allegations and accused the BJP-led Union Government of dragging issue to get political mileage only. Speaking at the closing ceremony of Lavi Fair, the Chief Minister said he didn't need any certificate from the NDA government and won't be cowed down by their cheap tactics.
The Chief Minister said that all the cases against him were politically motivated and was the handiwork of State BJP leaders with few Union Ministers but their selfish and ulterior motives would never be fulfilled.
He further stated that if any other enquiry was left, the Union government should do that also adding it could even take help of FBI for any pending inquiry, if they feel like so, Singh added.
However, the state BJP has demanded Chief minister's resignation. state BJP spokesperson Ganesh Dutt, in a press statement, blamed Virbhadra Singh for sticking to the CM post only to manipulate his case.
Earlier, in September, the CBI had conducted raids at Singh's private residences.