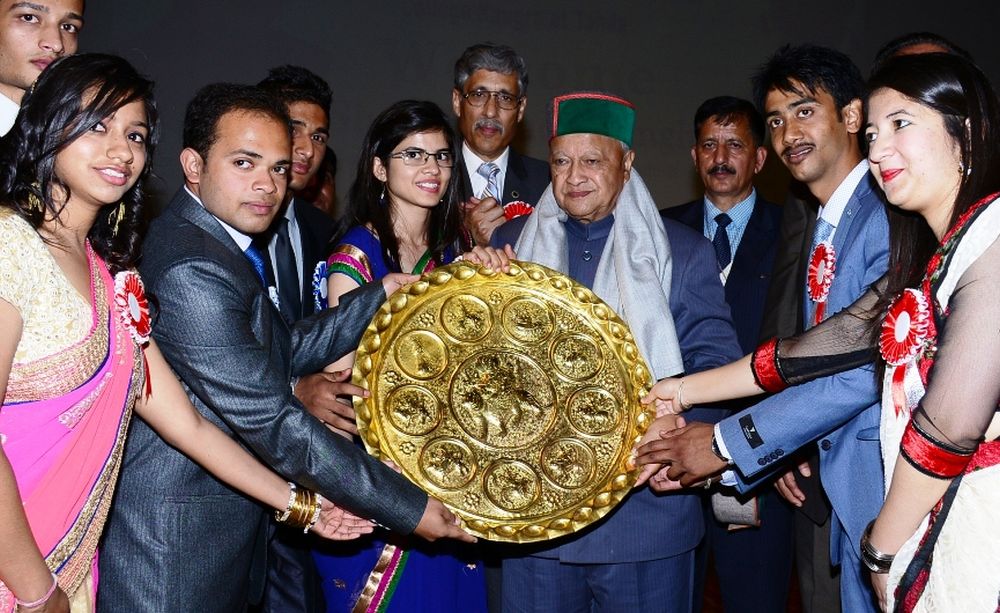 Chief Minister Virbhadra Singh today assured to complete girl hostel of Dr. Rajendra Prasad Medical College, Tanda as early as possible. He said the delay in construction of the hostel would be looked into seriously and if required, this work would be handed over to Public Works Department.
The Chief Minister, in the 19th foundation day celebrations of Dr. Rajendra Prasad Government Medical College and Hospital, the medical college started functioning with an intake capacity of 50 in the year 1998 and since then it had achieved many milestones. The intake capacity of the MBBS students had now been increased to 100 and PG courses in 15 specialties had also been started.
"With starting of Rs 150 crore Super Specialty Block at Tanda, the dreams of the people of districts Kangra, Chamba, Mandi, Hamirpur and Una getting best medical care at affordable place has also come true during the regime of this Government", he said.
The Super Specialty Services in Oncology (Radiotherapy), Cardio-Thoracic and Vascular Surgery, Neurology, Neurosurgery, Nephrology, Cardiology and Urology were being made available to the public. He directed for proper maintenance of the buildings and said that the necessary repairs should be undertaken periodically.
Virbhadra Singh said that the State Health Commission comprising of international renowned medical experts had submitted its first report with their recommendations as to how the health infrastructure can be further strengthened and with this we have joined league of developed States who futuristically plan health care for its citizens. The Chief Minister congratulated the institute for being ranked as first amongst State Govt. Medical Colleges in North India, 18th in all India Govt. Medical Colleges and 28th in all India ranking by Outlook survey. The Institute was the 1st in Northern India to start WHO fellowship after PGI Chandigarh.
He asked doctors to prescribe generic medicines as every medical stores were asked to keep and provide generic medicines to the patients except in the cases where need for specific medicine arises.
Transport and Technical Education Minister GS Bali said the issues of Students Central Association would be looked into sympathetically. He urged for early completion of girls hostel building which was pending since last two years.
Principal, RPGMC, Dr. Anil Chauhan welcomed the Chief Minister and other dignitaries on the occasion and read the annual report. Forest Minister, Thakur Singh Bharmouri, CPS Jagjeevan Pal, MLAs, Advocate General Shrawan Dogra, DC Kangra Ritesh Chauhan, SP Abhishekh Dullar were also present on the occasion amongst others.