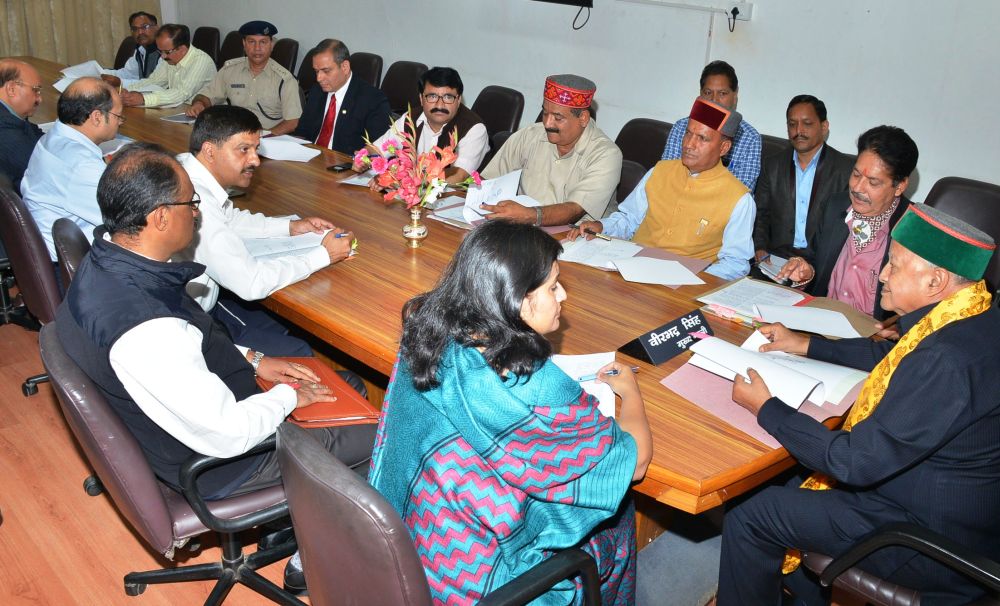 To promote sale of handmade Kullu shawls, the handloom products having Geographic Indicator (GI) handloom mark as approved by the Industries department, would be allowed to be sold in International Kullu Dussehra beginning from 22nd October, 2015.
In a meeting of State level Kullu Dussehra Committee meeting held here today chaired by Chief Minister Virbhadra Singh, it's decided that an emblem of Kullu Dusherra be designed and stamped on the local products which could be exhibited and put on sale. He also directed to set up exhibition cum sale counters of fertilizers and similar products.
Many businessmen coming to Dussehra festival bring shawls from Ludhiana and elsewhere and by labeling them as Kullu shawls cheat upon the people. In order to stop this practice the decision was taken that only those local handloom products having GI mark would be allowed to be sold during the festival.
The Chief Minister directed the Language, Art and Culture department to distribute a sum of Rs 10 crore deposited as revolving fund in the account of 'Kardar Sangh' by the government, as annuity to those tenants who were looking after the age old temples of Kullu district.
The Chief Minister agreed to increase the annual grant for the festival being given by Art, Language and Cultural department from rupees one lakh to rupees two lakh.
The Chief Minister also asked to pursue proposal of financial assistance as prepared by the Tourism department with Union Ministry of Culture.
Deputy Commissioner, Kullu, Rakesh Kanwar informed that so far seven countries have given confirmation for providing their dance troupes. Apart from this the department of Language, Art and Culture will send the best folk troupes from the twelve districts and will hold their competition on the occasion.
He also informed that a as compared to last year's number of 8450 as many as 12000 entries has been received so far for participation in Mega folk dance show by women from Kullu to register entry in Guiness Book of World record.
Ayurveda Minister Karan Singh, Member of Parliament Ramswaroop Sharma, MLAs Maheshwar Singh and Govind Ram Thakur, Vice-Chairman National ST Commission, Ravi Thakur, Additional Chief Secretary, Tarun Shridhar, Secretary, Language, Art and Culture, Anuradha Thakur, Additional Director General Police, Sanjay Kundu, Director, Industries, Rajinder Thakur, Director, Information and Public Relations, Dr. M.P. Sood, S.P. Kullu, Padam Thakur and other senior officers of other departments were present on the occasion amongst others.