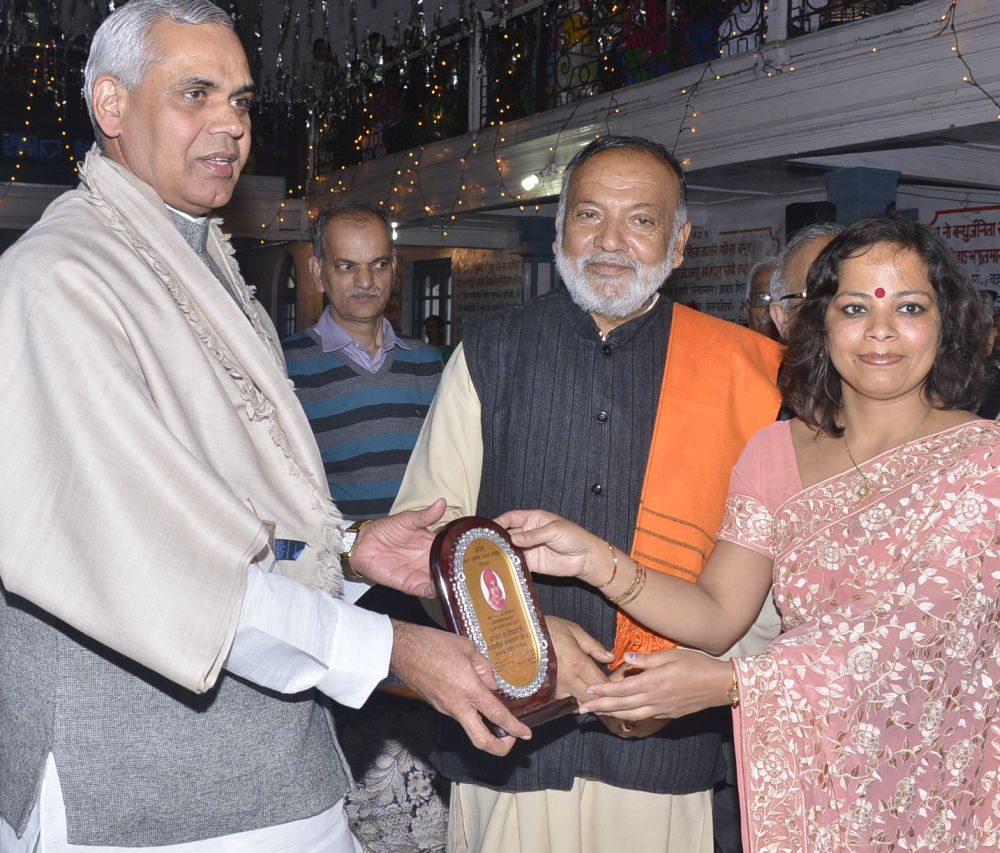 Governor Acharya Devvrat advised youth to adopt traditional values and ancient wisdom of our rich traditional literature which were almost forgotten in the present times.
The Governor, while speaking in the Vaidik Sammelan and 133rd Annual Function of Arya Girls Senior Secondary School, said that Vedas were rich sources of knowledge and wisdom and youth should be aware of them. He added that wisdom of Vedas was acknowledged across the world. He stressed upon the need to make young generation aware about the glorious traditions and cultural heritage of our country so that they could develop a sense of pride and patriotism.
The Governor said that youth were assets of the country and added that that they should channelise their energies towards constructive nation building activities. He advised youth to refrain from drugs which were not only destructive for their own health but also for the future of the country.
Lauding the contribution of Rishi Dayanand, Acharya Devvrat said that he not only revived the glory of our rich culture by propagating Vedas but also laid foundation for removing social evils from the society through Arya Samaj.
He urged the Arya Samaj Samiti to work for girl's education which was also one of the main focus area of Rishi Dayanand. He said that it was essential to empower women in the society and education was best means to achieve the same.
The Governor also urged the teachers to set examples of ideal conduct and added that students were influenced by their day to day behaviour more than the lectures. He said that they were regarded as role models by the students as well as the society.
Governor also distributed prizes to meritorious students on the occasion.