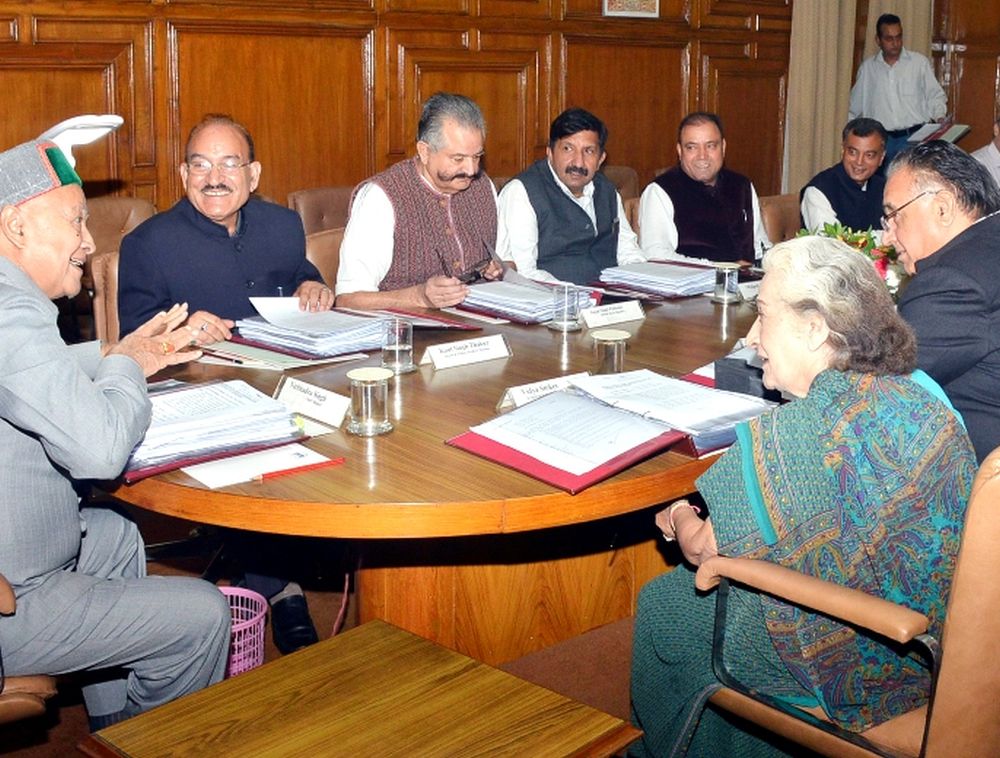 The Himachal Cabinet accorded approval to the World Bank Funded Rs. 1000 crore, HP Horticulture Development Project for the State and in Society mode besides formation of Society at the apex level under the HP Society Registration Act, 2006.
Cabinet in a meeting presided by Chief Minister Virbhadra Singh here today, also approved creation of Special Purpose Vehicle (SPV) to manage the Progeny cum Demonstration Orchards (PCDO's) and the farms owned or under the possession of Horticulture and other departments, in a society mode by the society to be created under the HP Society Registration Act 2006. It also approved the handing over the management of PCDO's of horticulture/ other departments to the SPV on agreed terms and condition through MoU's to be signed between the SPV and the concerned department.
The function of the societies or SPV formed therein would be to set up modern nurseries and demonstration orchards of various fruits and cultivars, flowers and vegetables and to manage these PCDOs profitably so that the requirement of quality, plant material could meet on regular basis.
The Chief Minister said that the project would help ensuring better post-harvest management besides supply chain management and establishing alternative market management and use of information technology in the development of Horticulture Sector in the State besides enhancing horticulture competitiveness at the farm level.