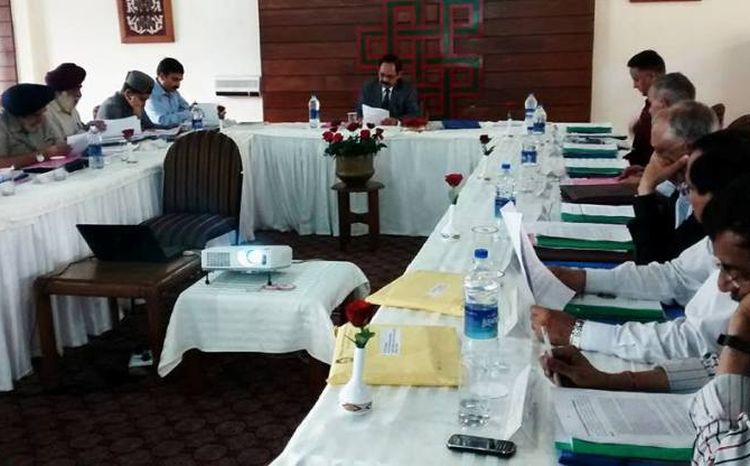 Shimla: The Board of Management (BOM) of CSK Himachal Pradesh Agriculture University, Palampur on the recommendations of Finance Committee has accorded permission to fill up thirty five teaching positions and thirteen non- teaching posts in the university.
In the 108th Board of Management meeting Vice-Chancellor Dr. K.K. Katoch, told that 32 posts of assistant professors or equivalent, three posts of associate professors or equivalent, two posts of hostel assistants, three posts of veterinary pharmacists, one post of laboratory technician, one staff nurse, one library assistant and five posts of junior office assistants would be filled up.
Dr. Katoch said that BOM has decided to send a proposal to the Govt for awarding career advancement scheme to co-terminus teachers. A three member BOM team under the chairmanship of Vice-Chancellor will visit University of Agricultural Sciences, Dharwad, Karnataka to study the income generation sources adopted by that university.
The Vice-Chancellor informed the members about major activities undertaken in the University since last meeting held in February this year. He said that online admission procedure was successfully adopted in the University and all necessary measures have been taken to prohibit, prevent and eliminate the scourge of ragging in the University. Six students have qualified for Senior Research Fellowship and one student got selected in University of East Anglia, UK. Thirteen students got junior fellowship on the basis of all India entrance post graduate programme. Eight research projects worth Rs. 122 lac have been sanctioned to the university. He also elaborated about other research and extension activities.
Fifteen members including Onkar Sharma, Secretary Agriculture, Rajesh Sharma, Special Secretary Finance, Dr. Shekhar Masey, Director of Animal Husbandry, D.P. Bhangalia, Director Horticulture, Kewal Singh Pathania, Dr. H.S. Baweja, Rakesh Kumar, Nirmla Devi, Er. S.P. Negi, Dr. J.S. Bhatia, were also attended the meeting.