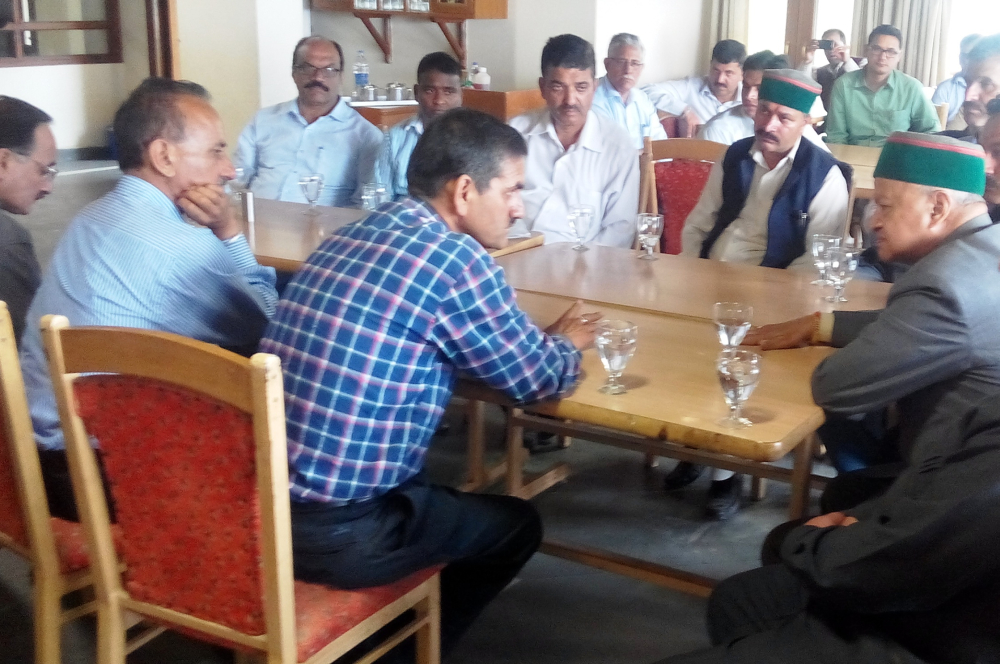 Himachal Pradesh Chief Minister Virbhadra Singh slammed C&C Construction Company for the delay of construction of Theog-Hatkoti road.
The Chief Minister, in a review meeting with C&C Company officials, expressed displeasure over the slow pace of work and said the delay in the road widening work was due to the mismanagement of the construction company.
Virbhadra Singh said that the work which should have been completed within a year had taken more than one and a half years and still much had to be done.
The Chief Minister directed the company to speed up and complete the road work on priority. He directed the company to ensure smooth transportation of apple crop and complete work on the six kilometers patch on either side of Kharapathar before apple season.
The Chief Minister also directed to keep open the road during the apple season and directed the company to depute more men and machinery. He also directed the PWD officials to speed up repair work on link roads in the apple belt.
Earlier, CM Virbhadra Singh cancelled his flight to Shimla by Helicopter from Rohru, and preferred to travel back to Shimla by road. He rescheduled his route from Melthi to Baral and to Patsari and came via Hatkoti.
The progress of widening of the Theog-Hatkoti road work has got wide criticism from locals and commuters. Due to its bad condition, it is being called as commuters' nightmare. The road, which is being developed from past eight years, has failed to give any respite to commuters, where even big vehicles like buses and truck were also failed to negotiate it.
The Theog-Hatkoti road is a lifeline of Apple crop of the state as it transport majority crop to the market. Apple growers of the region, who are facing difficulties from past seven to eight season, seems not getting respite this season as well as road is still not improved for smooth transportation.
Both political major – Congress and BJP – have accused each other for the present mess of the Theog-Hatkoti road. Both parties had also made tall promises during the assembly election, but all have fallen flat on the ground. The Chief Minister has time and again promised to improve its condition, but on the ground his all promises and endeavors seems not sufficient to give succor to the people of the region.