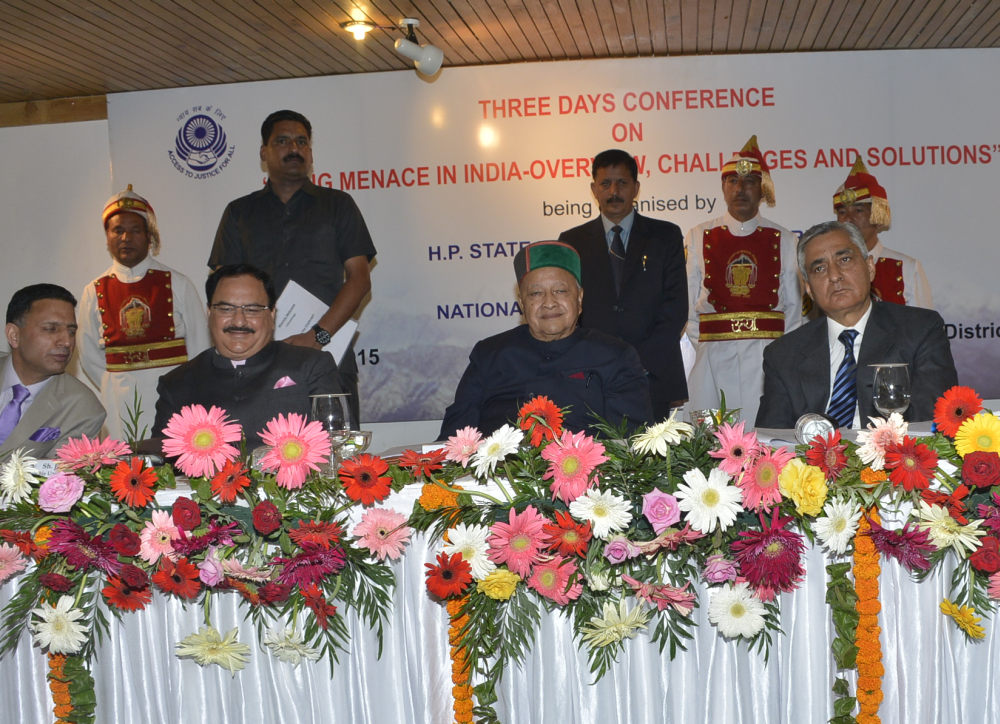 Manali: To create awareness amongst the students so that they could be sensitised at very young stage, the Union government is mulling to incorporate the drug syllabus in schools.
Union Health Minister, J.P. Nadda, in a Judicial conference on 'Drug Menace in India, overview, challenges and solutions' organised by HP State Legal Services Authority here today, said the Union government was serious in adding a chapter in school syllabus soon to catch the youth young and sensitise them about the ill-effects of the drugs abuse.
Nadda said that drugs menace was a serious problem for the Country and especially the Youth were falling easy prey to it creating serious challenge to the government and the intelligence and security agency.
He said that the victims and criminals involved in NDPS cases encompass the entire range of social strata in our country. From the rich and famous to the poor are found to be involved in and affected by the drug menace.
Nadda said that some 7.3 crore people in India were used to abuse of drugs and as many as 70 percent have become heavy addicts, which was rather an alarming proportion. The number of those between age group of around eighteen was predominantly high and the problem has to be redressed by adopting measures as counselling and creating awareness.
Nadda said that capacity building of society and community based intervention was need of the hour to counter the ill effects and dangers of drug abuse. The Union government had sanctioned Rs.150 crore for mental illness programmes and the NDA government was considering starting advance courses in all State and District hospitals for the very purpose.
Union Health Minister said that security agencies alone and stringent laws can't reduce the gravity of drug marketing and smuggling in isolation, but concerted efforts of the society, awareness programmes need to contain drug business to a larger extent.