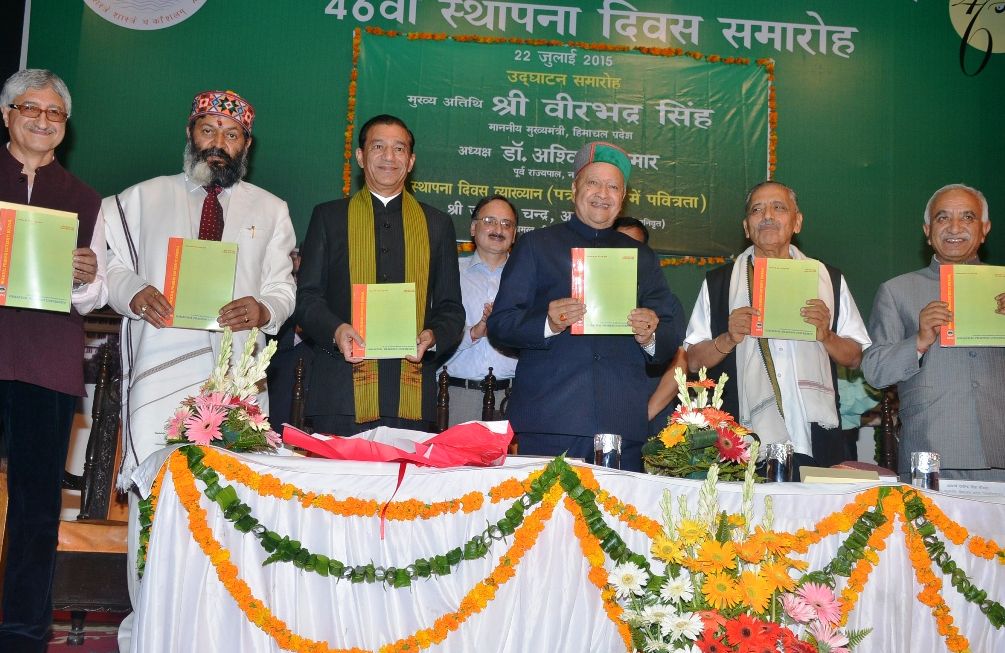 Himachal Pradesh University has celebrated its 46th Foundation Day today. Himachal Pradesh University (HPU) was founded on July 22, 1970, and since then University has emerged as one of leading premier education destination for quality higher education in the state.
Expressing happiness over the celebration of the foundation day of the HPU, Chief Minister Virbhadra Singh said that University has build, strengthen and expand the educational institutions by working with zeal, commitment and with sense of belongingness.
The Chief Minister stressed the need for discipline in the University Campus adding that the University still needs to tread far ahead to secure number one ranking in the country. All this, requires dedicated efforts by both the students and the staff of the University.
The Chief Minister said that there lies bigger responsibility upon teachers and they should consider education as a mission and have a responsibility in shaping the future of the young brains and forming healthy societies. The CM said
"Good Education leads to well educative societies and educative society leads to a stronger and Vibrant Nation"
Virbhadra Singh exhorted the students not to mix politics with education. He said that violence in the campus creates an atmosphere of insecurity and fear amongst the students, and cautioned to deal with such mischief strictly even by rusticating to them after issuing two warnings.
On the occasion, the Chief Minister also honoured those students who had excelled themselves in academics and other curricular activities. He also conferred best teacher award to Prof. Laxman Singh Thakur and best researcher award to Prof. D.C. Gautam. He also conferred Best Employee award to Kishori Lal, Superintendent, HPU General Administration.
The Chief Minister also released Monograph, Journals, Souvenir and bulletins published by the University besides books written by various writers and professors of the University on various fields.
Vice Chancellor, HPU Prof. ADN Bajpai, Pro Vice-Chancellor, Prof. Rajinder Singh Chauhan, Registrar, Pankaj Lalit, Member, HPU, Executive Council, Chandershekhar, Director, Information and Public Relations, Dr. M.P Sood, Deputy Commissioner, Dinesh Malhotra, Dean of Studies, Prof. Laxman Thakur, Former Governor of Nagaland, Dr. Ashwani Kumar were also present on the occasion amongst Students and staff of the University.