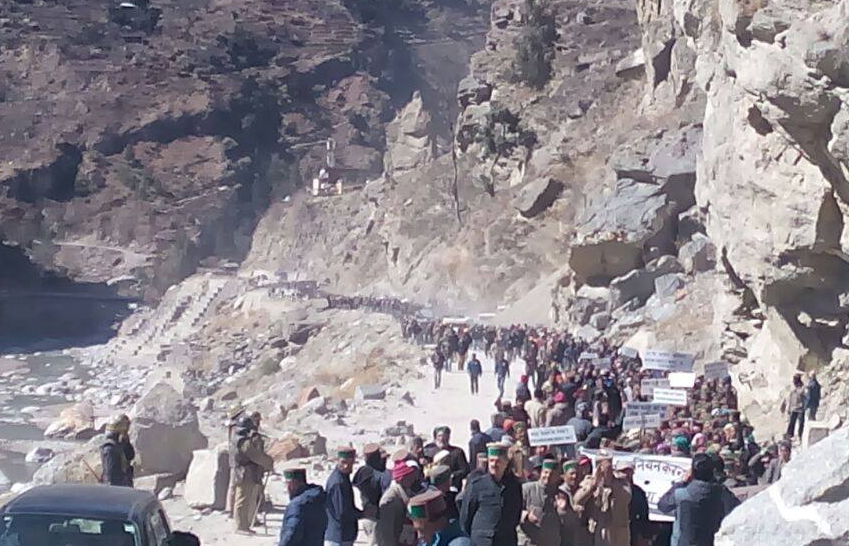 After stalling work in JP Power Projects 'Karcham Wangtoo and Baspa-II' for nearly 112 days, agitating workers resumed work at projects today.
As per an Official Spokesman of the State Government in its press communiqué, hydro power management has agreed to enhance the wages of regular workers as well as contract workers by Rs. 750 besides agreeing giving bonus @8.33% to the contract workers.
The management has also agreed upon that the company will devise an up-gradation policy for the contract workers so as to ensure that stagnation does not take place and this will be subject to the eligibility of such workers. It was also decided that the period of strike will be treated as leave without pay.
Earlier, agitation and dissatisfied worker of the hydro power project under the banner of J.P. Workers Union had submitted a demand charter on 15.10.2014 and went on strike in the month of January, 2015. Despite intervention of local authority, the matter could not be settled and on May, 5, the workers union requested the Labour Commissioner, H.P. to intervene.
Consequent to this, a conciliation meeting was held by the State Labour Commissioner Amit Kashyap in which Executive Chairman, Jaypee Group Manoj Gaur participated along with Managing Director Jaypee Power Ventures Suren Jain from the management side and Jeevan Singh Negi and other representatives of the workers union participated.
The management and the worker's union appreciated the efforts of the State Government and thanked the Chief Minister Virbhadra Singh for amicable settlement of the matter.