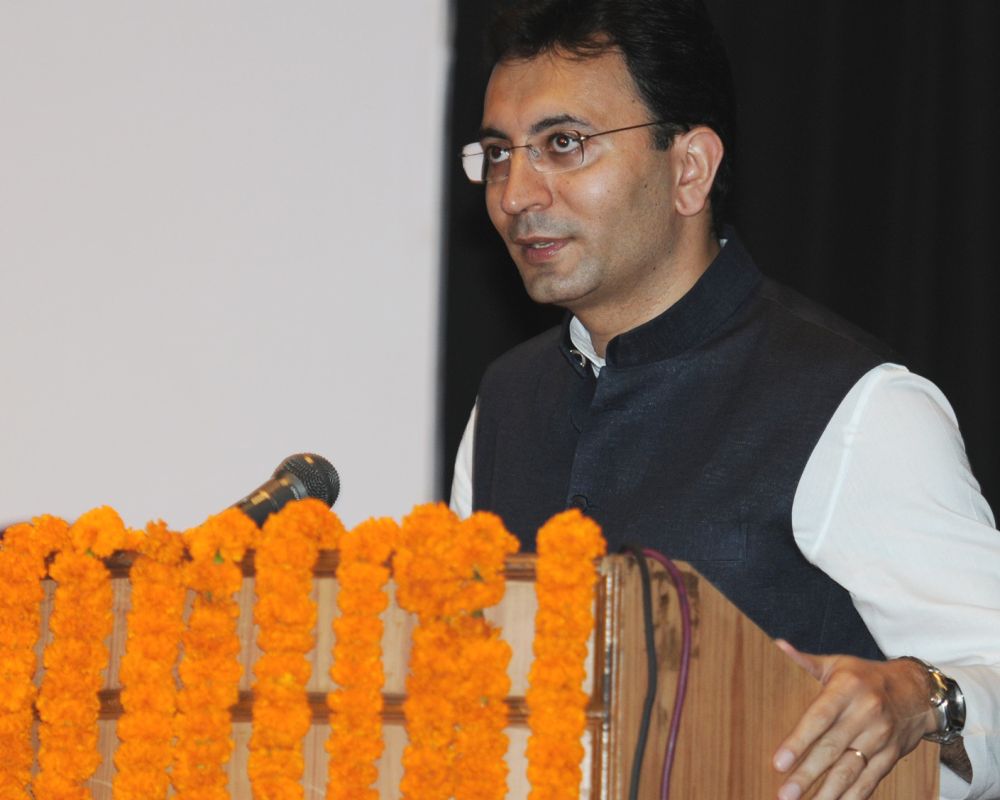 Shimla: Congress national spokesperson and Former Union Minister Jitin Prasada criticised Prime Minister Narendra Modi for failing to revive economic growth in the country and reduce inflation as was promised by him during the Lok Sabha elections.
Jitin Prasada, while addressing media here today, said that Modi came to power riding on the promises of 'Acchhe Din', good governance, ease of doing business, 10 percent GDP growth, creation of 10 Crore jobs in five years, digital India and promising 50 percent more profit to farmers but failed to fulfill these promises. "Modi spoke to economists and industry watchers about a new 'Economic Blueprint' for India but a year had passed by and this blueprint seems to have turned into 'Headline Management Print'," Prasad quipped.
Congress leader said that the insatiable quest for personal propaganda, event management and attractive slogans had made Modi Government as 'catch headline government' rather than catch investment government. "Contrary to the high decibel malicious campaign of BJP as also global recession, India witnessed highest ever economic growth during the Congress led UPA government's 10 years rule and the Indian economy grew at an astounding average of 7.6 percent," he said, adding that India's Foreign Exchange Reserve grew from USD 113 billion in 2003-04 to USD 300 billion in 2013-14.
Former Union Minister accused Modi government of lacking economic vision and fiscal direction to propel India on growth trajectory and said that even senior BJP leader Arun Shourie had adjudged the government as lacking in financial direction. "Even the corporate and Industrial sector is also losing confidence in Modi magic and now the India Inc wants him to affect delivery than mere dialogues," he said.
AICC Spokesperson said that the BJP led NDA government had pitched 'Make-in-India' initiative at every opportune moment, however, the Central government had done nothing to address the challenges of building competitiveness in manufacturing demands, restructuring of inverted tax structure and resolving crucial logistics issues.
Jitin Prasada said that Modi had talked about protein revolution where pulses would become available to every Indian, however, the prices of pulses, fruits and vegetables are skyrocketing, taking them beyond the reach of common man.