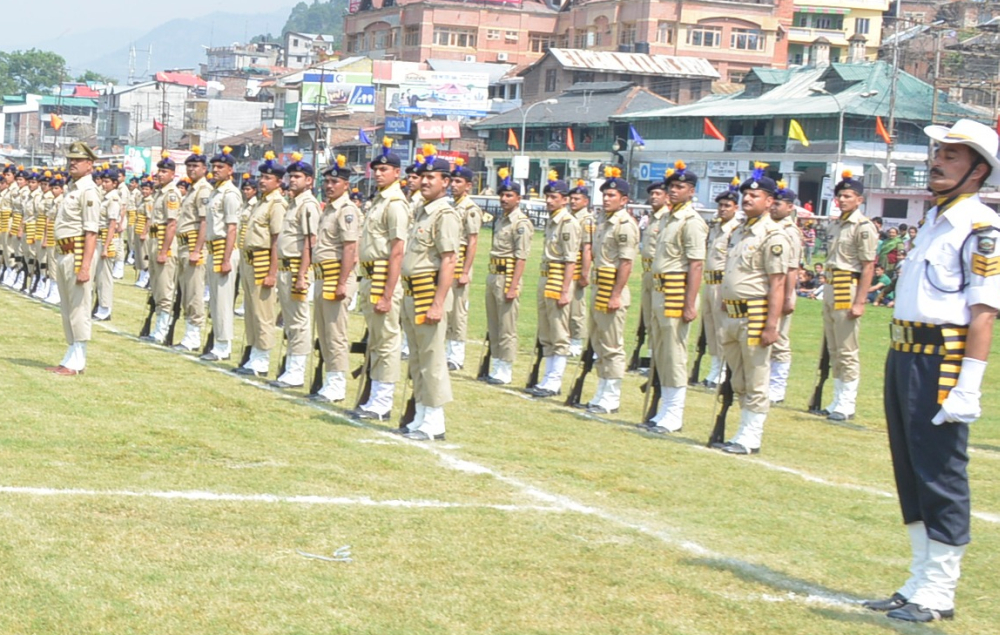 Himachal Pradesh is acclaimed worldwide for its peaceful atmosphere and fostering the police role in maintaining it the state government is prioritizing strengthening the police department.
To strengthen the Himachal Police force, the process for filling up 600 posts of male and 200 female constables is almost over. Three women police stations have been opened and made functional at Dharamsala, Shimla and Mandi, and further decided to open two more All-Women Police Stations at Baddi and Kullu in this year only.
In another major decision, the government has re-designated all 128 police posts of the state as subordinate police stations enabling them to register FIR's. All the subordinate police stations are being fully computerised and linked through broadband with the National Crime & Criminal Tracking Network & Systems (CCTNS) project.
Keeping in view the delays in investigation of crimes due to lack of Voice Analysis and Digital Facilities, the state government is setting up a Voice Analysis and a Digital Forensic Division in the State Forensic Science Laboratory at Junga so that voice and digital samples are not required to be sent outside the State for investigations. A decision has also been taken to setting up Mobile Forensic Unit in Bilaspur during this year.
To tackle the cyber crimes, the Himachal Police has decided to establish a state of art Centre for Cyber Security Investigations and Innovations' which will also be notified as the Cyber Crime Police Station.
DNA Technology is essential for establishing identity in various criminal and civil cases due to its better evidential value. At present this facility is available at State Forensic Science Laboratory, Junga which is being extended to the Regional Forensic Science Laboratories at Mandi and Dharamshala as well.
For the redressal of public complaints, the Himachal Police is providing the facility of SMS gateway system. A toll-free telephone number 0177-2629893 has also been provided to the general public to report cases of corruption in the government departments. Besides, a short code '1064' is also available as anti-corruption helpline.
The Road Accident Data Management System (RADMS) has been introduced by the Himachal Police, public works and transport departments for road safety management and planning.
In order to facilitate the people to make their passports well in time, the department is also ensuring that passport verifications are being done in accordance within the stipulated time frame.
For disposing off the public complaints, the time schedule is being followed at various levels. At the level of police station, the complaints are being disposed off in 15 days, at SDPO level in 21 days and at district level with in one month whereas at the level of police headquarters, the complaints are being disposed off with in 45 days.