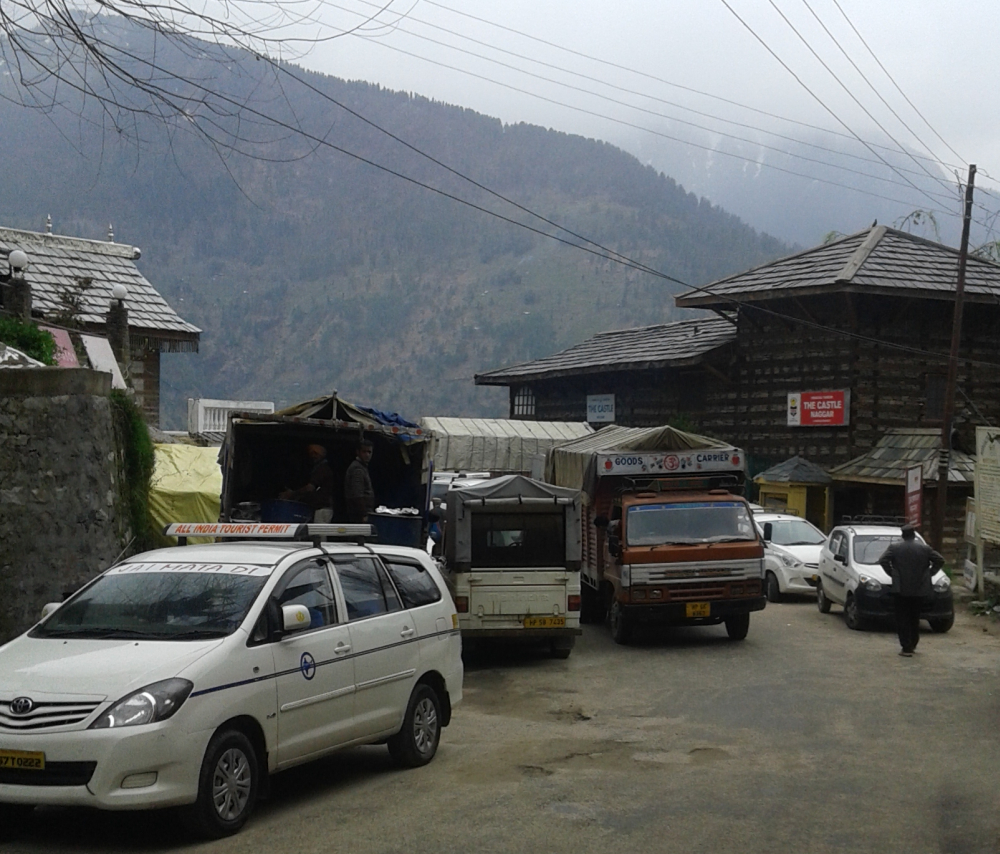 The land of majestic hills and dense forests offers visitors a chance to connect with nature and observe and appreciate it firsthand. People, domestic and foreigners, start making a beeline to the most popular places like Shimla, Manali, etc., as soon as the mercury starts rising in their hometown. However, lack of basic facilities, especially adequate parking, at most of the tourist destinations makes travel expedition of tourists a nightmarish experience.
Shimla, popularly known as a 'Queen of Hill Stations', was notorious for long traffic queues and parking vows, but now small towns like Manali, Solan, Bilaspur, Kangra, Dharamshala, Chamba, Kullu and Naggar are towing to the line and quickly transforming as a real spoiler for visitors.
The state government, claiming of working vigorously making Himachal Pradesh as an ideal destination for the tourists, but all its claims and promises seems restricted to officials' files and politicians long boring directionless public speeches.
The state capital Shimla, which was once a capital of the undivided state of Punjab, now bowing down to the burden of over, unplanned and illegal construction and with every passing day it's crying for attention for some concrete plan to resurrect it from possible diminishing.
Shimla MC, one of the oldest Corporation in the country, has few good plans like construction of more parking lot, tunnels, ropeways better roads etc., but on the ground all its plans and initiatives reflect reality which force us believe with no positive changes in the near future.
Manali, a beautiful town in a lap of the nature, also falling to the same fate as during the peak tourists' season, traffic virtually comes to standstill and forced visitors, who came to this small beautiful hamlet to spend their quality time with the nature, to confine to their vehicles or hotel room.
A nearby Heritage village Naggar, once a princely seat of erstwhile Kullu estate – gives a spectacular view of Beas River and hills, is also ruing for the early attention from planners to save it from unregulated traffic. Congested road from Naggar town to Roerich Art Gallery usually experienced very high traffic during peak season time and hindered vehicular movement for hours.
The state tourism department has constructed a parking lot near Naggar Castle, but it also has failed to serve the purpose as visitors parked their vehicles on the roadside or in front of the Castle gate. Locals were demanding authority to declare the front of Naggar castle as no parking zone and deploy a police person at the main square of Castle, but administration have given deaf ear so far to their demands, which would eventually help administration and tourists.
Many other small but beautiful towns in Himachal viz. Kangra, Dharamshala, Palampur, Nahan, Chamba, Dalhousie, were also affecting by the unregulated traffic and scanty parking space and if any concrete step isn't taken now, tourists will fast desisting visiting the state, which would only affect the tourist industry and people related to it.