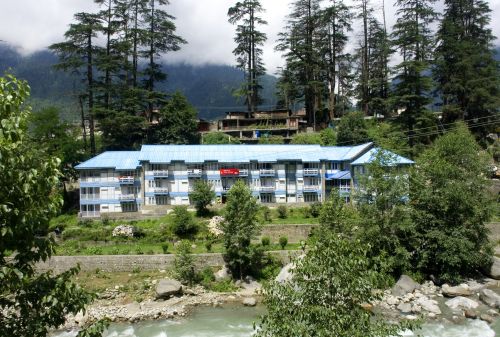 It seems God was too benevolent or perhaps in a very good mood when he thought of creating Himachal Pradesh. It won't be an exaggeration to say that he imagined it a place for himself to live in. Hence, we got this scenic splendor that can only be the abode to gods and goddess. One of the beautiful places that the state of HP boasts to have in its lap is Manali (2050m above the sea level). The ever more enticing place with snow-capped peaks, deodar and pine tree forests giving fresh air, tiny green fields and pastures as well as fruit orchards makes this place even more breathtakingly beautiful. The heavenly beauty of the place beacons the nature lovers to enjoy the scenic splendor like no other. From temples to antiquity to picturesque sightseeing spots and adventure activities, Manali is a popular resort for all seasons and for all travelers.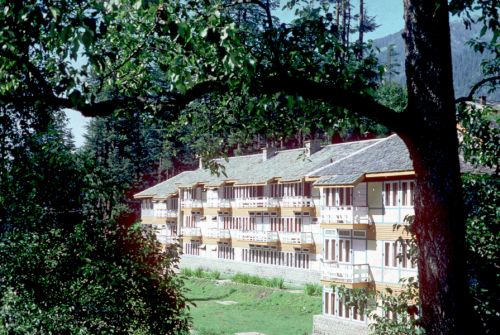 At this scintillating place, HPTDC runs the Hotel Beas and it is, as the name suggests, located on the bank of River Beas. At a distance of merely 500 meters from the main bus stand, Hotel Beas offers you comfortable stay away from the hustle and bustle of cities and ensures that you enjoy your vacations fully while leaving all the worries behind.
To be there
You can reach Manali by travelling in frequent bus service from HP transport depot as well as from other state transport buses. Manali is at a distance of 570km from the national capital, while the distance from the state capital, Shimla, is 280km. The nearest airport is at Bhunter, which is 50 km away from Manali, and the nearest railway station is 165 km away at Joginder Nagar. From Delhi, there is a regular HPTDC Luxury and Volvo Coach to Manali. HPTDC runs Luxury coach from Shimla to Manali in tourist season.
What makes it so special?
Manali is a beautiful place that can rid you of your fatigue and it gives you a chance to be one with nature. It's all about that serene and breathtakingly beautiful nature that you look to take rest in when you are just fed up with your boring routine and feel screwed in the suffocating city environment. The place not only offers you temporary refuge from your worries but also refreshes you to face them with even more enthusiasm.
What does it offer?
 All the rooms are airy, spacious, furnished, have wall to wall carpeting and have attached baths with running hot and cold water.
 For entertainment, each room has Satellite Television
 Room Service, Doctors on call, Taxis arranged, Laundry and dry-cleaning arranged.
Main attractions in the vicinity
Following are some of the most beautiful place you can visit during you stay in Manali.
Rohtang Pass: Rohtang Pass is located at a distance of approximately 45-50km from Manali. En route to Rohtang Pass, one can see Nehru Kund – a clear water spring and scenic spot named after the late Prime Minister Pt. Jawahar Lal Nehru.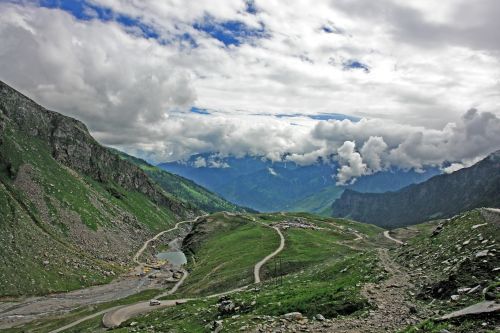 Kothi: Located 12 km away from Manali is Kothi, which is a picturesque village and has a thrilling view of the deep gorge through which the Beas swiftly flows.
Hadimaba Devi Temple: Built in 1550 AD with Pagoda shaped roof and front doorway covered with figures and symbols, the temple belongs to Hadimba – the most powerful deity of the valley.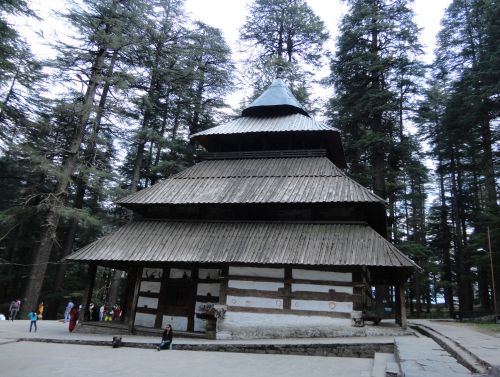 Club House: A river flows beside the Club House and the beautiful place with indoor/outdoor games and some picnic spots around is a site worth visiting.
Manu Temple: The temple is devoted to Manu Rishi and is adjacent to the Club House in old Manali. It is believed that this is the only temple of Manu in India, who was the creator of human race on the earth.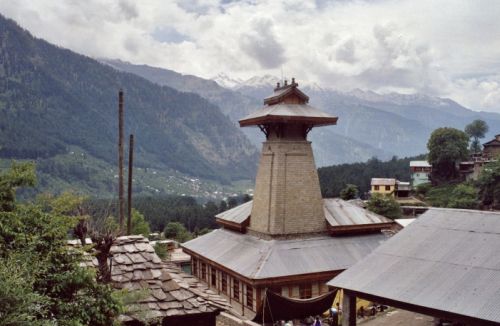 Vashist Bath: At an altitude of 6200ft and located merely 3 km from Manali is a village with a beautiful view on the left bank of the Beas. The village is renowned for its Hot Sulphur Water Spring and temple of Vashist and Lord Ram.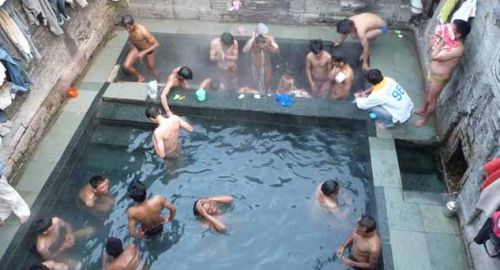 Manikaran: Manikarn lies 45 km from Kullu and is famous for its Hot Springs, which is believed to be good for rheumatism, gout, muscular pain etc. The water is so hot that the Dals, Rice etc. can be boiled in it. Apart from this, Manikaran is also known as a pilgrimage for there is Ancient Hindu Temple of Lord Ram and a Gurudwara.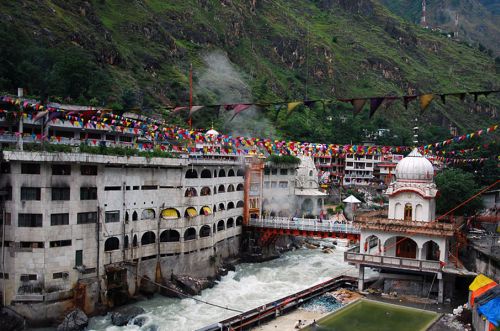 Solang Valley: At a distance of 13 km from Manali, Solang Valley offers its visitors a beautiful picnic spot. Nice meadows surrounded by Silver Oaks and spurs, offers views of Glaciers and snow-capped mountains. It has and international Skiing slope with a small ropeway. You can also enjoy Paragliding and Horse riding.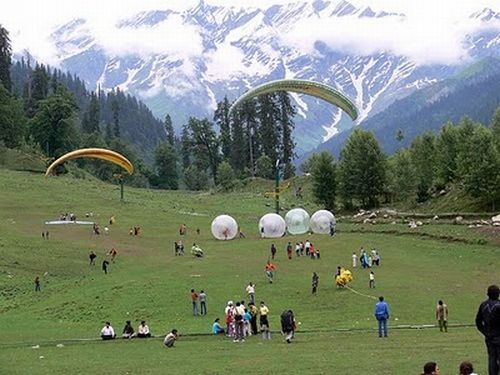 Naggar: On the left bank of the Beas (about 28km from Manali), Naggar is delightfully situated on a wooded slope and commands an extensive view, especially of the north west of the valley. Naggar was the capital of the Kullu Rajas for about 1,400 years. Artist Nicholas Roerich's art gallery is worth a visit.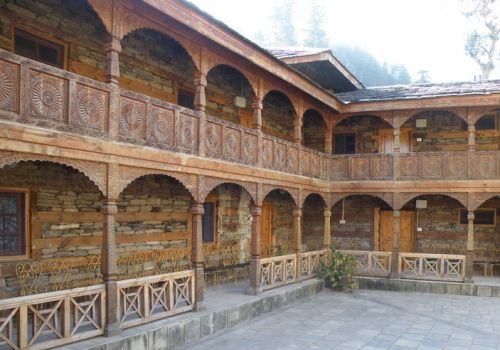 Tariff in the hotel:
Beas Suite (4 Bedded) ———- 2000/-
Family Suite (4 Bedded)——— 1800/-
Family Suite (4 Bedded) ——- 1500/-
DBR Regular Large (With Balcony)-1400/-
DBR Regular Large (Ground Floor)–1200/-
DBR Economy (NXB)—————- 1000/-
DBR Economy (NXB) (Ground Floor)- 900