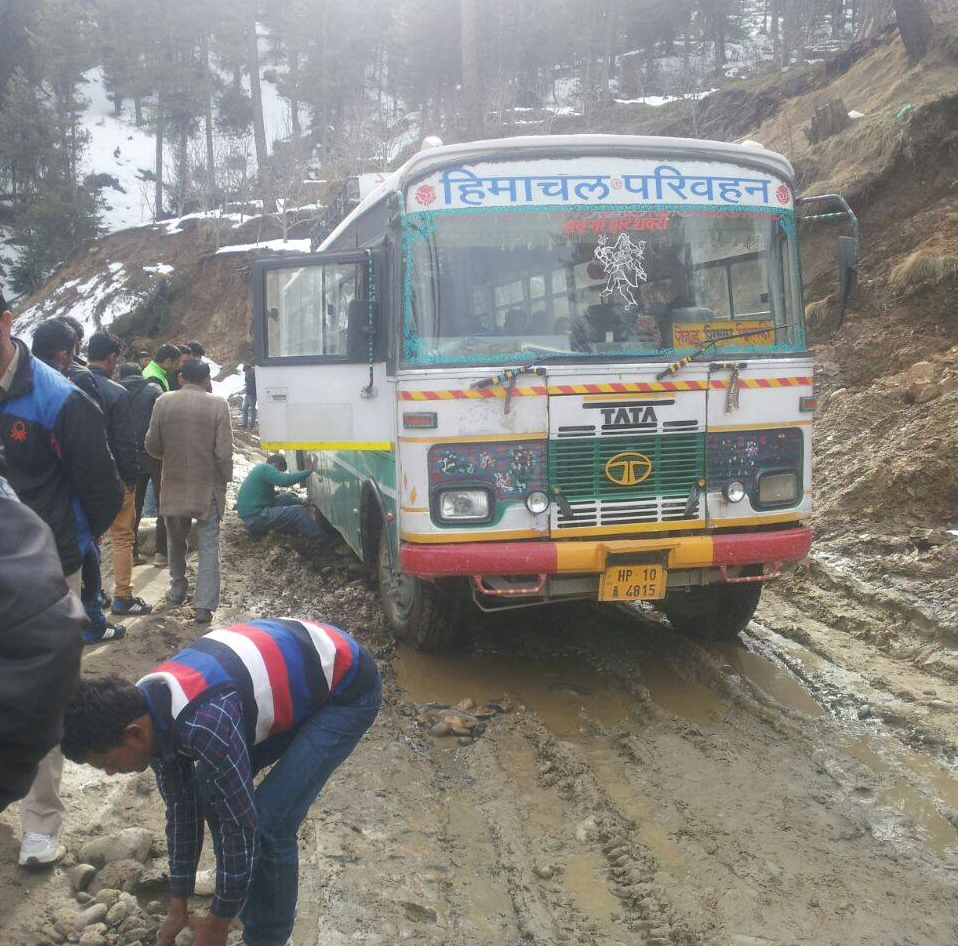 Ending decades of wait of apple growers, the Union Ministry of Surface Transport has issued a notification of making 80-km Theog-Hatkoti road as National Highway.
Theog-Hatkoti road is considered lifeline of Apple growers as majority of apple produce is transported through this road only. However, bad condition of road, which is being under construction from past decade, was giving tough time to apple growers and daily commuters.
Giving word of solace to the misery of local people, Union Health Minister JP Nadda, in his recent Shimla visit, has promised to release the notification within a week and also fulfilled it.
Theog-Hatkoti road, which is now and then making to the headlines of newspaper, has become a major political issue and with the notification, leaders of both major political parties viz. Congress and BJP were busy taking credit to encash politically.
Local legislature and Chief Parliamentary Secretary Rohit Thakur has felicitated the people of the upper Shimla area for the declaration of Theog-Hatkoti road as national highway.
In his press statement, Thakur has credited the Chief Minister Virbhadra Singh for the notification, while BJP leader and former cabinet minister Narinder Bargta thanked the Prime Minister, Union Ministers Nitin Gadkari and J.P Nadda and other top leaders for declaring the road as NH.
Whoever's endeavour has yielded the result, but end beneficial would be common people and daily commuters, who were facing tough time negotiating the pits and holes of the road. I am not sure what benefit this road will get after being notified as a national highway, but Chief Minister, who had promised, during the latest state assembly election campaign, to improve the condition of road after coming into the power, has even transformed from bad to worse in past two years.
Chief Minister, in his recent visit to the region, had assured to press company for completing the road work before June 2016 and also promised to take all possible measures to ensure not affecting the transporting of apples produce.