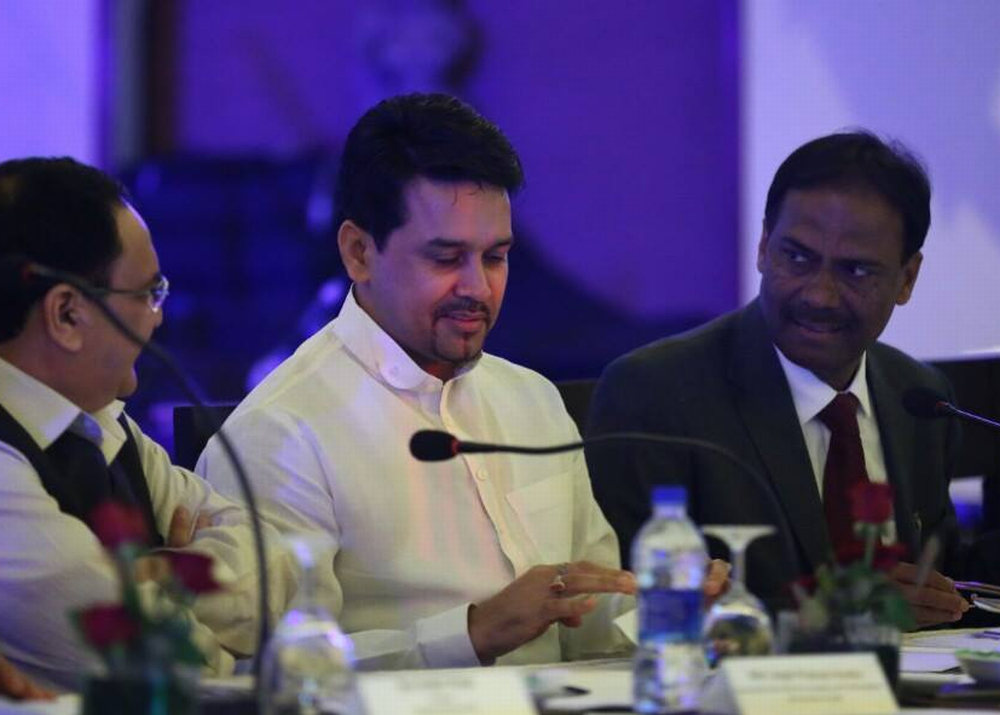 The tussle between BCCI Secretary Anurag Thakur and ICC Chairman N Srinivasan is coming into open after Thakur, in his letter to Srinivasan, asked to share the list of 'unverified suspected bookies' with him and other BCCI officials so that they can keep away from them. He said
"I only wish that you had shared the list of unverified suspected bookies with me and other colleagues so that we can could identify such persons and keep away from them,"
Anurag Thakur has accepted knowing Karan Gilhotra, but denied having any knowledge of Gilhotra's activities as a suspected bookie. Thakur claimed the ICC issued advisory, which was based on 'unverified information' on the behest of Srinivasan only.
Training gun at N Srinivasan, Thakur in his letter dared him to share this information with his family members, whose involvement in betting has been proved, Thakur claimed.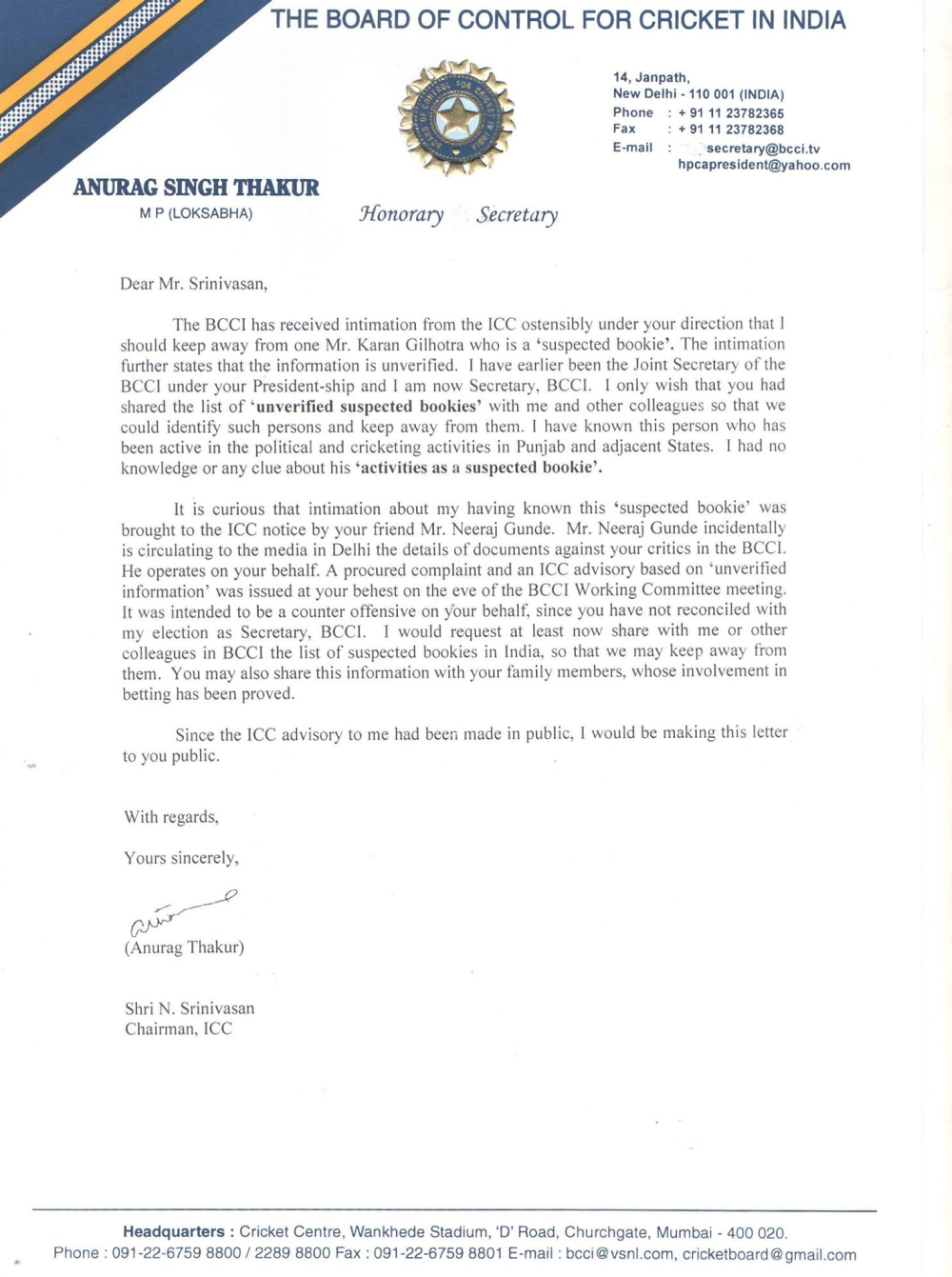 In his letter, Anurag Thakur accused Neeraj Gundhe, a close associate of Shrinivasan, for circulating the details of documents against Shrinivasan's critics in the BCCI.
The Himachal Congress, targeting Anurag Thakur and pressuring opposition BJP in the state, has demanded strict action against him. State Congress spokesperson Naresh Chauhan, in his press communiqué, said that ICC CEO Dave Richardson had written a letter to BCCI after Anurag Thakur was seen socialising with bookie Karan Gilhotra. Chauhan said
"It is well known fact that cricket is glamorous sport which had been marred by controversies relating to match fixing by bookies,"
Congress spokesperson said that with the introduction of T20 Cricket championship, IPL, the reports of cricketers being persuaded by bookie for match fixing keep appearing in media every now and then. "Even the previous BCCI chief N Srivasan was made to step down from his post by Hon'ble Supreme Court of India over allegations of match fixing and betting involving a team that is owned by his son-in-law," he said.
State Congress Spokesperson has urged BCCI to take strict action against Anurag Thakur to send a strong message to all office bearers against socialising and keeping relations with bookies to protect the image of cricket from getting tarnished with allegations of match fixing and betting.