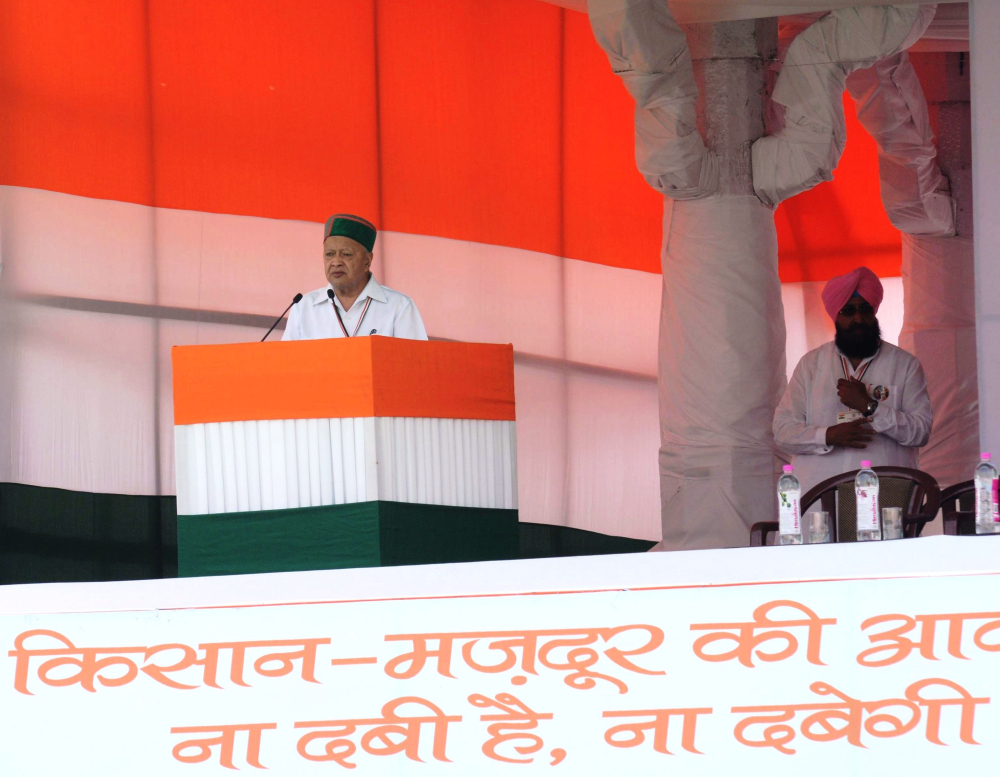 Chief Minister Virbhadra Singh today launched attack on the Union Government for its anti-farmer policies and favouring industrial and corporate sectors at the cost of the farming community. He said Congress party had always been well wisher of the farmers and it would continue its fight for their rights.
Singh was addressing Kisan Khet Mazdoor rally organized by the Congress party at Ramleela Maidan, New Delhi. Thousands of farmers and Congress party workers across the country participated in the rally to raise their voice against the proposed Land Acquisition Bill of Union Government.
Virbhadra Singh said that the Modi government had brought amendments in the Land Acquisition ordinance to benefit industrialists and corporate sector. The Land Acquisition Bill introduced through ordinance, was not only anti-farmer but was also against the soul and spirit of the Right to Fair Compensation Law.
Earlier, Congress Vice-President Rahul Gandhi, who recently came back from long but mysterious sabbatical, launched a scattering attack on Modi government and accused Modi for being anti-poor and anti-farmer.
Picking out the loopholes in the Bill, Rahul claimed that farmers won't get jobs in exchange of their land and promised to fight for farmers and vowed to win it. He questioned the need of subtracting consent clause, social assessment and return of unused land from the bill.
Most of Congress leaders from Himachal along with thousands of farmers and party workers were present at the Ramleela Maidan to show solidarity with the party high-command and vowed to take Land