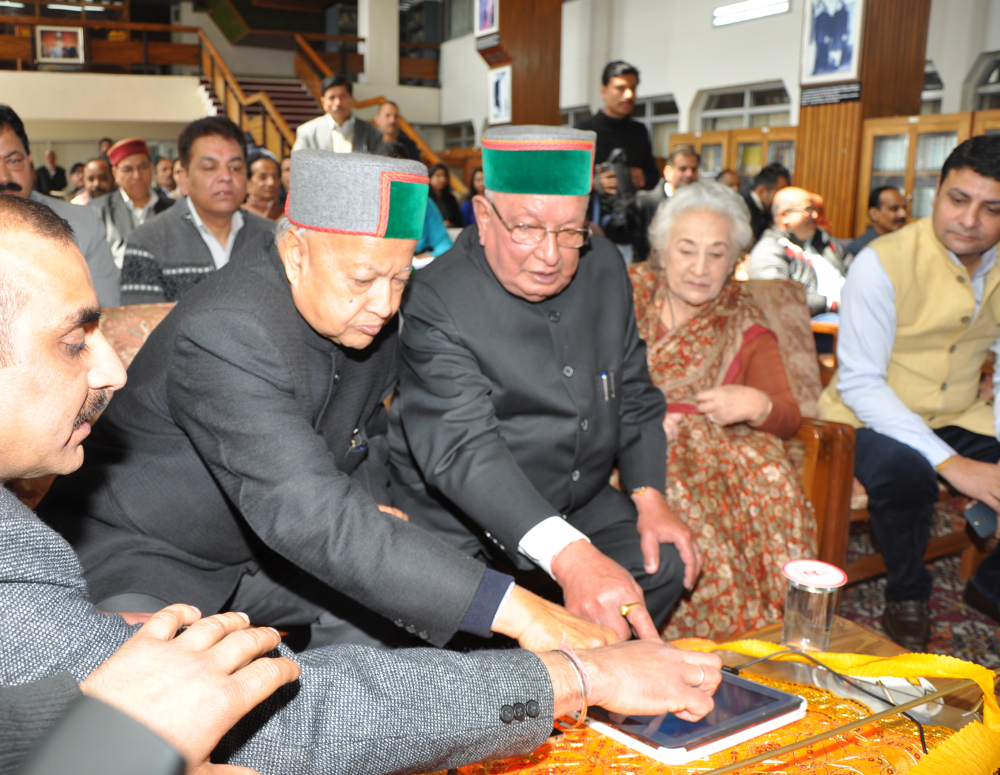 After claiming of making Vidhan Sabha proceeding paperless, now Himachal Pradesh Vidhan Sabha has started android based mobile application for its members.
Himachal Pradesh Chief Minister Virbhadra Singh, in the presence of Speaker Brij Bihari Lal Butail, cabinet ministers, house members and officials, launched the application.
Speaker Brij Bihari Lal Butail, while giving peep at the software functioning, revealed the application will enable all members of the assembly to get the entire House business, to be laid in the House, 45 minutes before the beginning of the daily proceedings.
In its useful function, HP Vidhan Sabha app will also enable ministers to seek supplementary replies on their mobiles or tablet computer from the administrative secretaries. The application will also provide notifications of the Vidhan Sabha's press releases, bulletins, budget speeches, documents and the bills tabled in the House.
Beside it, application will also enable to connect legislatures with officials of their legislative constituency and phone numbers of important officials will also be available on the application.
With this application, now law makers won't need to carry bundle of papers along with them as this application will give access to the information of house proceeding in digital form anywhere. However, they need to have android based smartphone or tablet computer to avail the usages of it.
In the next phase, HP Vidhan Sabha proposes to launch e-Vidhan mobile that will facilitate legislatures in their constituency management works. Legislature will enable to attend grievances of the people on their mobile or tablet computer and will also enable to interact with concerned officials of the constituency.
Vidhan Sabha Speaker hoping to reduce the usages of paper with this facility and that will save taxpayers money besides making direct contact between political representative, officials and people.