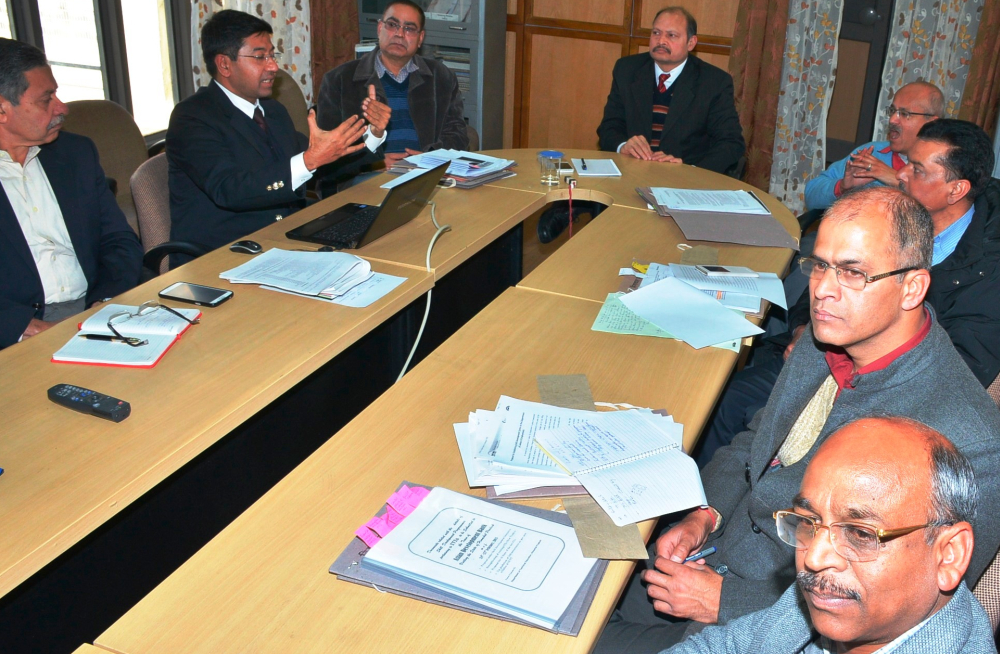 Skills and knowledge are the driving forces of economic growth and social development and thriving to prepare its youth for the challenges and opportunities of the world of work, the state government has got much needed helping hand in the form of Asian Development Bank (ADB).
To chart out strategy for helping the state in the area of Skill Development, visiting ADB team held series of meeting 'between 24th to 26th February, 2015' with senior officials that include Principal Secretary, Planning and concerned departments i.e. Technical Education, Rural Development Department, Urban Development, Higher Education, Labour & Employment of the state government.
ADB team gave a detail presentation on the project proposals to Principal Secretary, Planning and other concerned departments officials and agreed to assist the State in preparing a comprehensive Skills Development Project.
Bank team comprised Shamit Chakravarti, Sr. Social Sector Economist and two consultants. ADB officials also visited ITI, Solan, Government School, Lalpani and Employment Exchange, Shimla.
Skill Development helps enhancing the employability of individuals. It improves ability of individuals to adapt to changing technologies and labour market demands that help enhancing productivity, strengthen competitiveness and contribute positively to the economy and living standards.
For a hill state like Himachal Pradesh, where lack of infrastructure and meager industrial training facilities, proves obstacles for unemployed youths grabbing good opportunities with the national and multi-national companies, who are investing in the state, ADB's assistance will help state to improve Skill Development Programme and will definitely help youths to get more chances to get prepared to vie in the competitive business world.