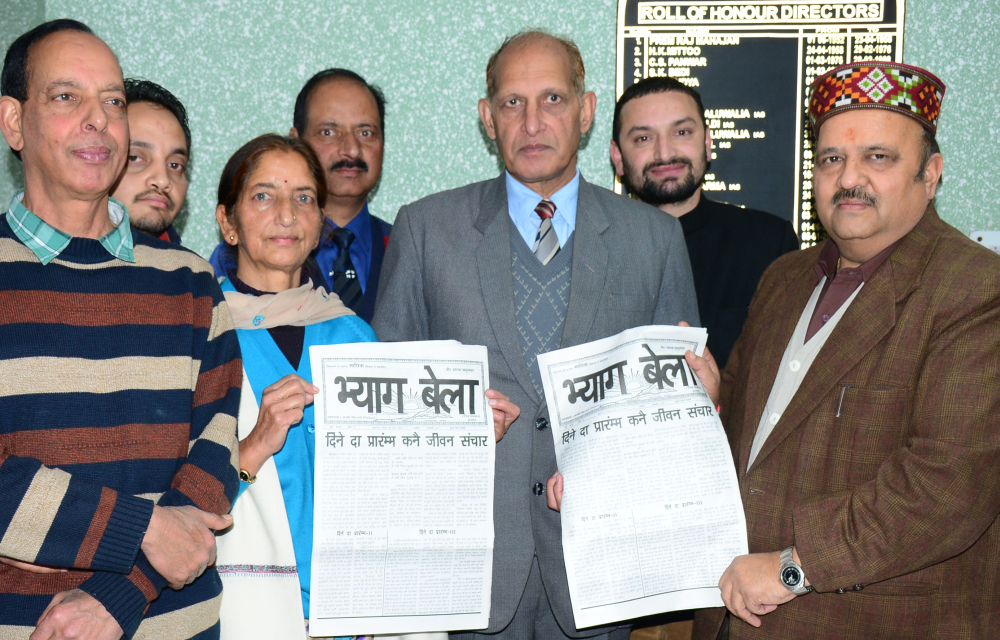 A newspaper has a long association in developing, strengthening language, dialects and reaching to the common people with constructive and targeted messages.
From 1780 'Bengal Gazette', newspapers in India had glorious history and have its defining and acclaimed role in spreading information among masses. India is rich in languages and Newspapers are being published in most of languages and dialects, and now it'll available in Pahari dialect.
Titled 'Bhyag Bela', is claimed to be a first monthly newspaper publishing in Pahari dialect, is released by Director of Information and Public Relations Dr. M.P. Sood today.
Retired IPS Kashmir Singh Rana is the editor of the newspaper.
Dr. Sood appreciated initiative of publishing the newspaper in Himachali dialect and hoped it to go long way in preserving rich pahari cultural heritage and local dialects for the posterity.
Rana thanked the Director and said that besides giving space for contemporary news, it would also find place prominently for history, culture, festivals and literature etc.
I'm skeptical about its success as pahari dialect changes its forms, accent and drawl within a few miles, but it's a laudable initiative and will definitely encourage others to come out with such inventiveness that would help to at-least leave credentials of pahari culture.