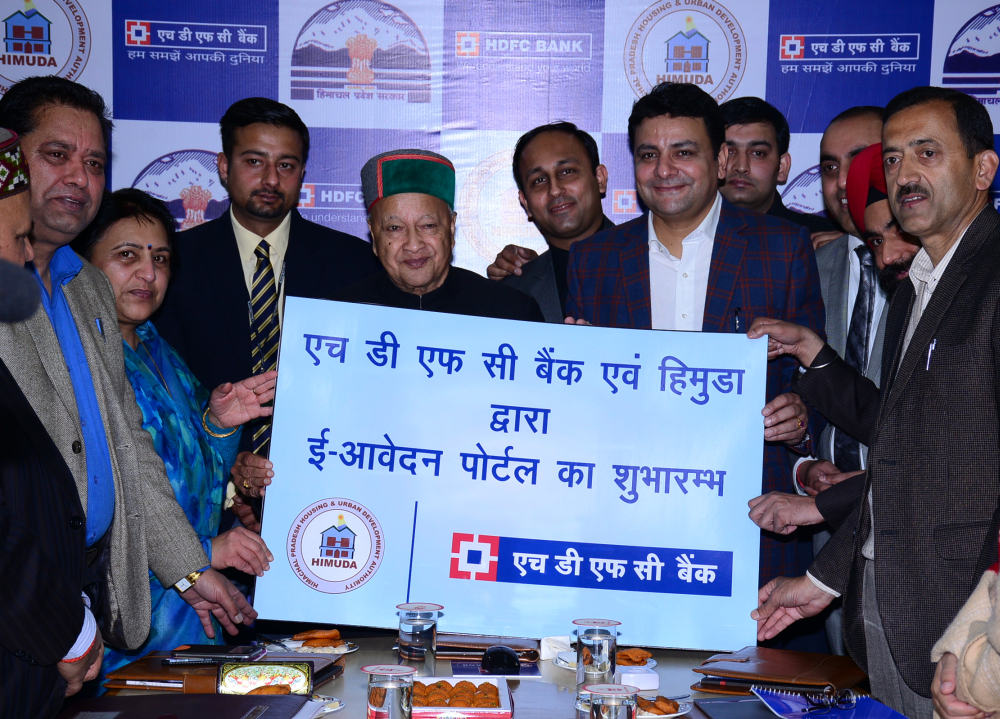 To ensure speedy sorting out of applications, the Himachal Pradesh Housing & Urban Development Authority (HIMUDA) has taken digital route through E- Avedan portal, i.e. an extended feature on its website.
The process is powered by the leading private bank HDFC.
Chief Minister Virbhadra Singh launched the facility and hoped to expedite the process, and save time of the department and investors.
Virbhadra said that this was a step in line with the State's vision on e-governance and would help in efficient and transparent working of HIMUDA.
The E- Avedan process would also help the investors to apply and submit their applications online and would also help to transfer their payment safely through VISA/ master/debit or credit card or through net banking services, CM further added.
Urban Development Minister, Sudhir Sharma, Vice-Chairman HIMUDA, Yashwant Chhajta, Principal Secretary, TCP, Manisha Nanda, Director, IPR, Dr. M.P. Sood, Director, TCP, Capt JM. Pathania were also present on the occasion amongst others.