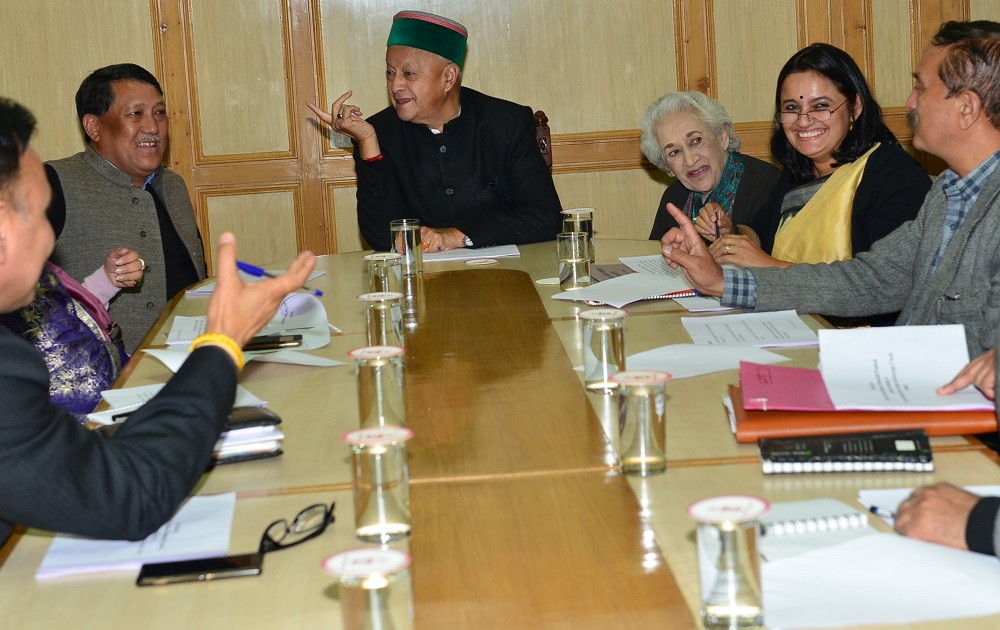 Shimla: To end the water crises in the Shimla town, the Himachal Pradesh Chief Minister has directed the IPH Department for lifting water from Ashwani Khud.
Chief Minister Virbhadra Singh, in a meeting pertaining to the issues of Shimla water supply and sewerage circle today, stressed for checking the pollution upstream Ashwani Khud and to chalk out a proper plan for disposal of sewerage upstream the river.
Secretary, Irrigation and Public Health Anuradha Thakur informed that samples from Ashwani Khud were being regularly sent to National Institute of Virology, Pune and the reports reveal that Biochemical Oxygen Demand (BOD) was now less than 10 mg/l which was as high as 120 mg/l during the outbreak of Jaundice during third week of December 2015. However, after the winters, the water from Ashwani Khud would be lifted for drinking after March, said further added.
Anuradha Thakur said for real time observation, automatic online chlorine sensors have been installed at Sanjauli, Lambidhar, Chaura Maidan, Summerhill and Kasumpati, besides electro-magnetic water meters have been installed on all incoming main pipelines. She claimed that all the water storage tanks were locked and the work of the fencing of the all water storage tanks was in progress.
It was also informed that to improve the sludge management of the six Sewerage Treat Plants (STPs), the work for construction of sludge drying beds to cost more than rupees five crore was under progress besides air-diffusers had been installed at STP, Dhalli, Sanjauli-Malyana and STP north disposal.
For effective disinfection, gaseous chlorinators have been installed at Bakhelti, Lambidhar, Craignano, Kasumpati and Ashwani Khad pumpimg Stations.