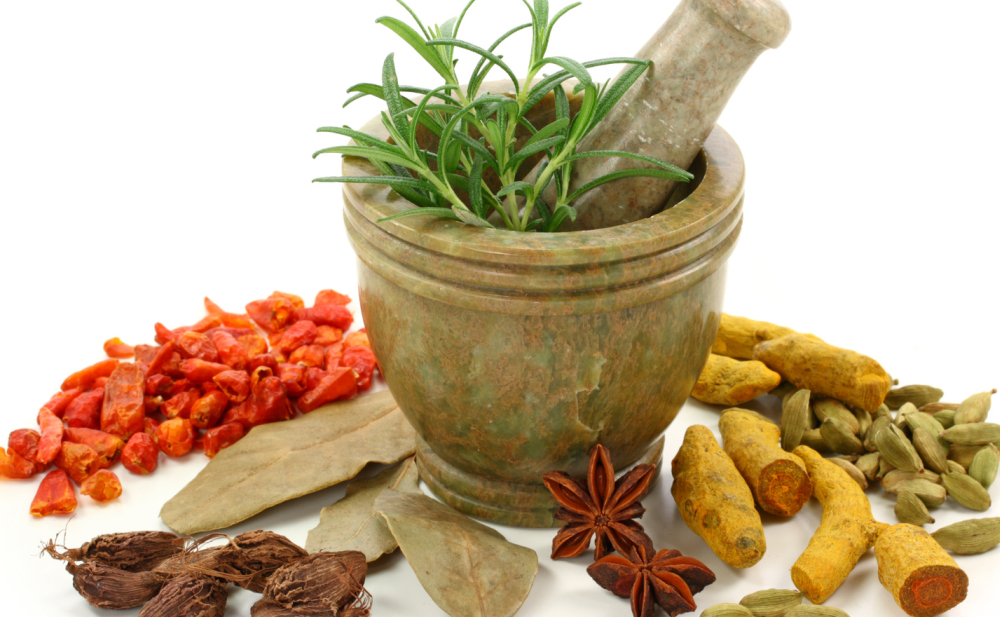 To tap enormous herbal wealth of the state, the Department of Ayurveda is promoting cultivation, propagation of medicinal plants and also preserving and developing rare and endangered medicinal plants in its Herbal Gardens.
The varied Agro-climatic conditions from Sub tropical to temperate and extreme cold make Himachal Pradesh a natural habitat for the cultivation of a large number of medicinal and aromatic plants, which are used as raw material for manufacturing a large number of Ayurvedic Medicines.
Due to the high demand for quality raw material in the pharmaceutical industries many valuable species are under threat of extinction due to large-scale indiscriminate extraction and exploitation from the wild. Keeping this in view the Department of Ayurveda has launched a programme in 1995 for the promotion and conservation of the herbal wealth by setting up herbal gardens in the different Agro-climatic zones. Presently there are four Herbal Gardens established at Jogindernagar (Mid-Hills/Sub temperate Zone) Neri (Hamirpur)-(Sub Tropical zone), Dhumrera (Rohroo), Shimla. (High Hill Temperate wet zone) and Jungal Thalera, (Bilaspur at 4.54 hidan land)-(Sub Tropical zone).
The Department of Ayurveda is also encouraging research activities and to ensure participation of farmers, department conducting training programme regularly.
Aiming to provide Ayurvedic health care facility to the common people, the state government has opened 23 Ayurvedic Hospitals, two regional Ayurvedic hospitals and 1155 Ayurvedic/ Homoeopathy/ Unani/Amchi Health Centres across the state.
Rajiv Gandhi Government post graduate Ayurvedic College, Paprola is recognized as one of the top Post Graduate Ayurvedic College of the country and is among the 10 leading Ayurvedic Institutions of the country.
Department of AYUSH, Government of India has sanctioned a prestigious centre "Regional Centre of Excellence in Geriatric Health Care" in its campus with a financial assistance of five crore and the State Government has acquired 36 Kanals of land adjoining the college for its expansion.
The Department of Ayurveda is also developing agro-techniques of medicinal plants for making cultivation of medicinal plants to supplement the income of the people of the State.