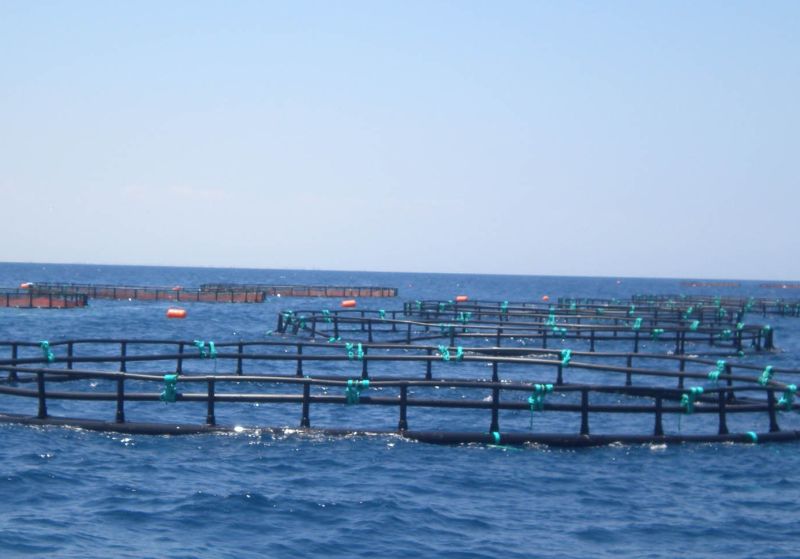 The water bodies created by the Himachal Pradesh Mid-Himalayan Watershed Development Project, (HP MHWDP) since its inception, have great scope for fish farming which would be a potential and profitable livelihood activity in rural areas of the State and make them economically viable.
To achieve the objective the State Government, has introduced a Cage culture Scheme by constructing Earthen run-off dam through HP Mid-Himalayan Watershed development project at Kudini (Kudini Dam) in Gram Panchyat Dabat, in Watershed Development Division (WDD) Naina devi ji having pondage area of 1.43 hectare and pondage capacity of 4.28 hectare on the analogy Jharkhand State, which is considered as a leading State in Fish Farming. The total project cost is Rs 371090 with Rs 59410.00 as beneficiary share.
Cage culture is an Aquaculture Production System where fish are reared/ grown in floating net cages. Fish cages can be placed in dams, lakes, ponds, rivers, etc. having average water depth of five meters to raise and protect the fingerlings until they are harvested. Fish stocked in cages are fed with commercial feeds and harvested when they reach market size. The cage is made up of nylon nets of 15 mm mesh size and the frame is made up of iron pipes joint together through welding with plastic drums as floaters. The net cage is attached to the floating frame with at least 0.5 meters free board to prevent the stocks from escaping.
Besides, increasing the source of income for young unemployed youth the project improved the living standard of people and the cage culture can become an important enterprise of livelihood for the people of the target area. It will also helping better entrepreneurship skill development among the target groups.
Local markets are available in and around Bhakra, Anandpur Shahib, Naina Devi Ji and Nangal area for the members of groups within a distance of 10-15 kilometers for selling harvested fish which will fetch them a good amount of revenue and simultaneously the cage culture would be extended to the other water bodies in the State.
The State Government had sent a team of the HP Mid Himalayan Project to study fish farming technique in small reservoirs and ponds in Jharkhand and after studying the Pisciculture model in Jharkhand state, it was decided to adopt the same in Himachal Pradesh through HP MHWDP, Watershed Development Division, Swarghat, Distt. Bilaspur (HP).
Himachal Pradesh Mid-Himalayan Watershed Development Project has constructed number of earthen run-off dams in Changer area of the Project, which can serve as potential water sources for fish farming. The average depth of water in these water bodies varies between four to five meters. The favorable climatic conditions of the area provide an excellent opportunity for adopting Fish Farming as livelihood activity for the local rural communities. Keeping in view the scope for Fish Farming in Swarghat, a pisciculture sub-project has also been approved and as livelihood activity for the area.
Besides, construction of Earthen-runoff Dam at Kudini such dams have been constructed in other locations namely Patharan Ka Choe in Dhalet, in Gram Panchayat Lehari, which offers great scope for extension of this activity.
Similarly Ghaneti Earthen-runoff dam in Dhanet in Bangana having average water depth of 5-6 meters and pondage area of 0.8 ha and 1.78 ha respectively, also offer scope for the extension of cage culture technique of fish farming. Also, there exist a scope for federation of Common Interest Groups (CIGs) into a society and construction of Sale Centre at Toba in GP Toba of WDC Unit Shree Naina Devi Ji for selling harvested catch.