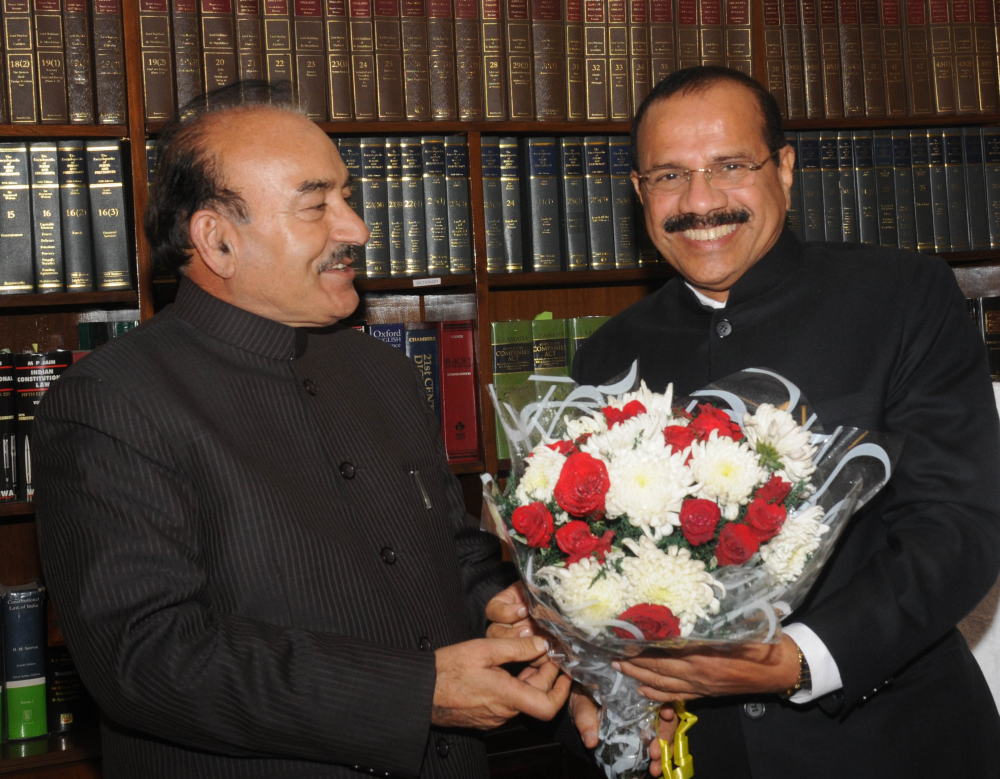 New Delhi: Himachal Pradesh Government has urged the Union Government for enhancement of the State quota of Public Notaries to meet out the public demands, as the existing posts of Public Notaries are not sufficient keeping in mind the tough geographical conditions and high work pressure.
Health Minister Kaul Singh Thakur, who is also Law Minister, raised this matter with the Union Minister for Law and Justice D.V. Sadananda Gowda, at New Delhi today.
Kaul Singh Thakur apprised him that with rapid industrialization, establishment of various hydro-electric and tourism projects and increase in number of other important financial and banking institutions in the State, there was an urgent need to increase the posts of Public Notaries under the State quota.
He also apprised the Union Minister that there were only 450 sanctioned posts of Public Notaries and general public and advocates were facing lot of inconvenience. He said that the State had been continuously pursuing this matter with the Union government and there was need for sanctioning at least 200 more posts of Public Notaries under the State quota in the larger interest of the State.
D.V. Sadananda Gowda assured that this demand would be sympathetically considered and every possible help would be extended to Himachal Pradesh.