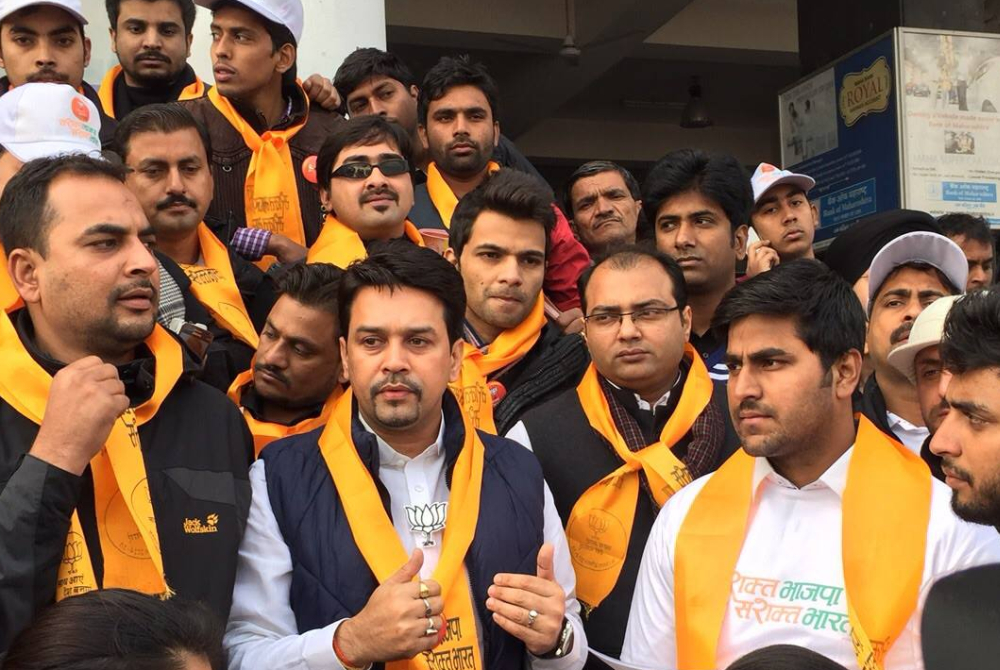 Hamirpur MP and IT Committee Chairman Anurag Thakur ridiculed the statement of Chief Minister Virbhadra Singh about the Central University and advised him to cross check his facts before putting them in public.
In a press statement, Anurag Thakur called Virbhadra Singh as habitual liar and clarified that he'd never spoken about Central University being shifted to Manipur or Tripura.
Anurag Thakur blamed Chief Minister for creating hurdles for Central University. Thakur claimed that after selection committee of the Ministry of Human Resource Development recommendations, the then Dhumal government had allotted land in Dehra.
BJP MP further added that the Dehra was chosen after due consideration of forest land and seismic zone of Dharamsala. However, after Congress taking charge in the state, it sent a fresh proposal, overriding the report of the site selection committee, to establish major campus of University in Dharamsala, which was again turned down by the Committee.
Thakur accused Virbhadra Singh for adopting recalcitrant attitude towards the findings of HRD Ministry selection committee.