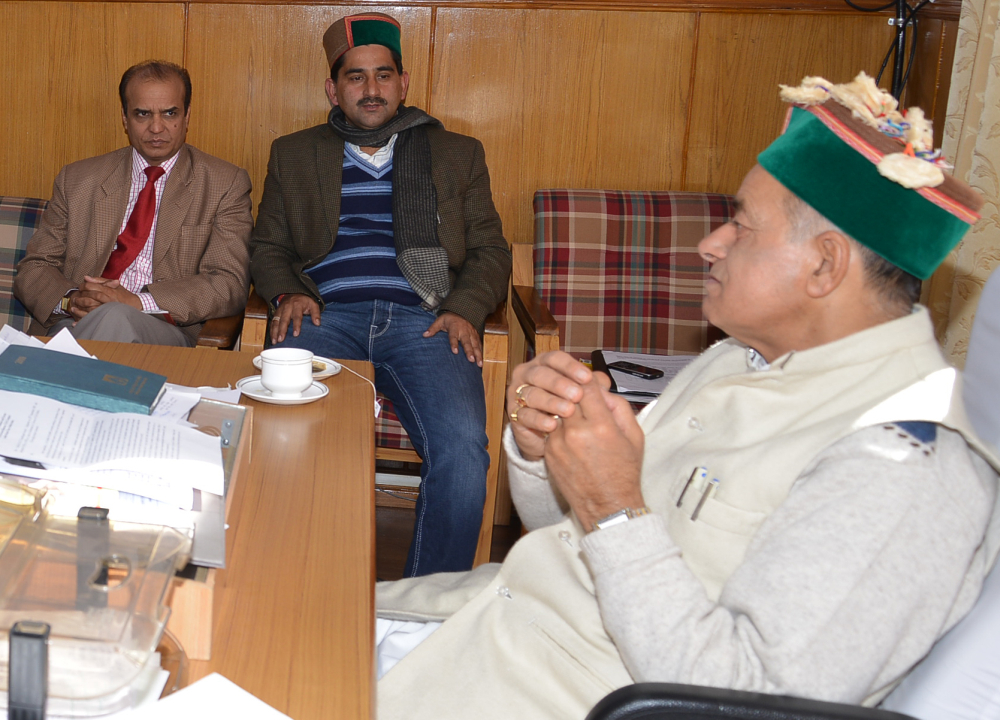 The state CPM has raised doubts over the role of the state Forest Minister, Thakur Singh Bharmauri, in trees felling case near Taradevi temple and demanded the chief minister Virbhadra Singh to sack him from ministry, followed by a judicial inquiry into the whole episode.
Tikender Singh Panwar, CPM leader and Deputy Mayor Shimla MC, said that an irresponsible statement of Bharmauri that the trees can be ordinarily cut in private premises raising doubts and hinted for deep rooted connivance between the land owner and the minister in charge.
Panwar, in his press statement, doubted that the minister knew beforehand that such trees were being cut and it is with his tacit understanding that the forest officials didn't act on time. He has asked the minister to explain how is it possible that when the forest beat guard of the area initially filed an FIR against the accused, but the police didn't act.
He stated that the FIR was registered on 14th November, and the police according to reports went to the site on 16th November and marked a comment that prima-facie no case of criminality is to be registered against the accused. However, it's only after media highlighted the matter, minister withdrew from his statement.
CMP leader believed that the corollary of events quite unambiguously depicts the connivance of the minister in the case and hence he should be asked to quit.
The CPM leader has also pointed finger at the role of Police and asked the government to investigate their role too and also demanded judicial inquiry into the whole episode and ensure that the guard and the BO aren't just made scapegoat victims.