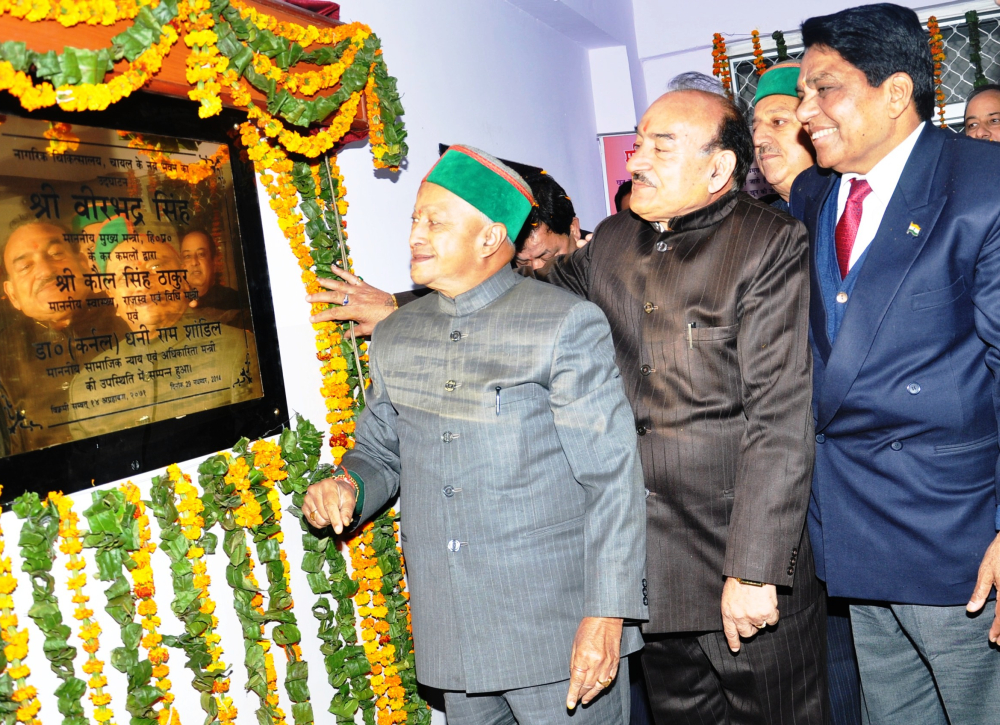 Chail: Chief Minister Virbhadra Singh dedicated Rs 2.75 crore civil hospital building at Chail here today.
In his address, he said that it's a matter of disgrace that the hospital building of which the foundation stone was laid by him in previous tenure, was left in the lurch and was unnecessarily delayed by the previous Government said the Chief Minister adding that such institutions were for the welfare of the common man and should not have been delayed and dumped in the name of politics.
The Chief Minister said that the State Government was committed for the welfare of the last man standing in the row and had initiated various measures for the same particularly for empowerment of women and the girl child.
He announced a sum of rupees 3.37 crore for construction of Sadhupul bridge and said that the work would be carried out on war-footing. He also announced for mettaling the road leading to the newly constructed Civil hospital from the main road at Chail.
The Chief Minister announced to up-grade Middle School Sakori and Beenu and announced renovation of the old school building at Chail. He also announced to construct a multistory building adjacent to the old school building. He also asked the PWD authorities to construct approach road to Ghainti School.
Health Minister Kaul Singh Thakur, while addressing the gathering, said that education, health and roads were the priority of the State Government and as many as 40 new primary health centers were opened in the State besides nine Primary Health Centers (PHCs) were upgraded to Community Health Centers (CHCs) and seven CHCs were upgraded to Civil Hospitals.
He said that that the State Government was committed to construct toilets in every household in the State besides in all educational institutions. He urged the officers and the employees to implement the policies in the right perspective.
Speaking on the occasion, Social Justice and Empowerment Minister Dr. (Col) Dhani Ram Shandil said that we need to work together for the development of our areas and the present Government would not leave any stone unturned for welfare of the people.
Ramesh Thakur, Chairman Marketing Committee Solan, Mohan Mehta, Chairman Jogindra Bank, Arun Sharma Chairman Bhagat Bank, were also present on the occasion amongst senior officers of the district.