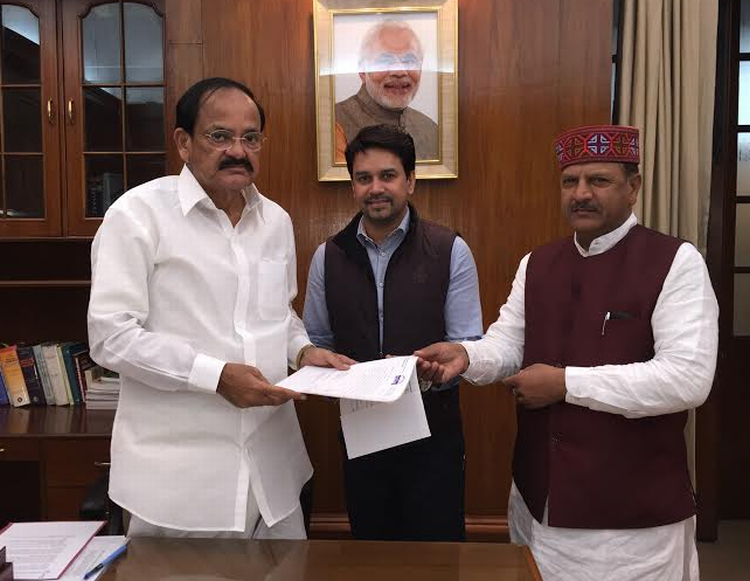 Former Cabinet Minister and senior BJP leader Dr Rajeev Bindal slammed the state government decision of increasing VAT on diesel, which will increase its price drastically.
In a press statement, Bindal asserted that Govt's decision will put burden of common people. He also accused Congress led State Government for increasing prices of necessary commodities at its fair shops and reducing quota of ration.
The State BJP general secretary also blamed Congress leaders for misleading the people on the issue of opening three medical colleges in the state without making any budgetary provision for them.
Dr. Bindal claimed that the UPA-ll hadn't made any budgetary provision for these colleges, but the state government had made these announcements early this year to gain political mileage in the parliamentary elections.
He ridiculed Congress leaders' and questioned their intention of giving credit to central Congress leadership for it. He advised Congress leaders to confess and apologize to gullible people of the state for misleading them with false statements and promises.