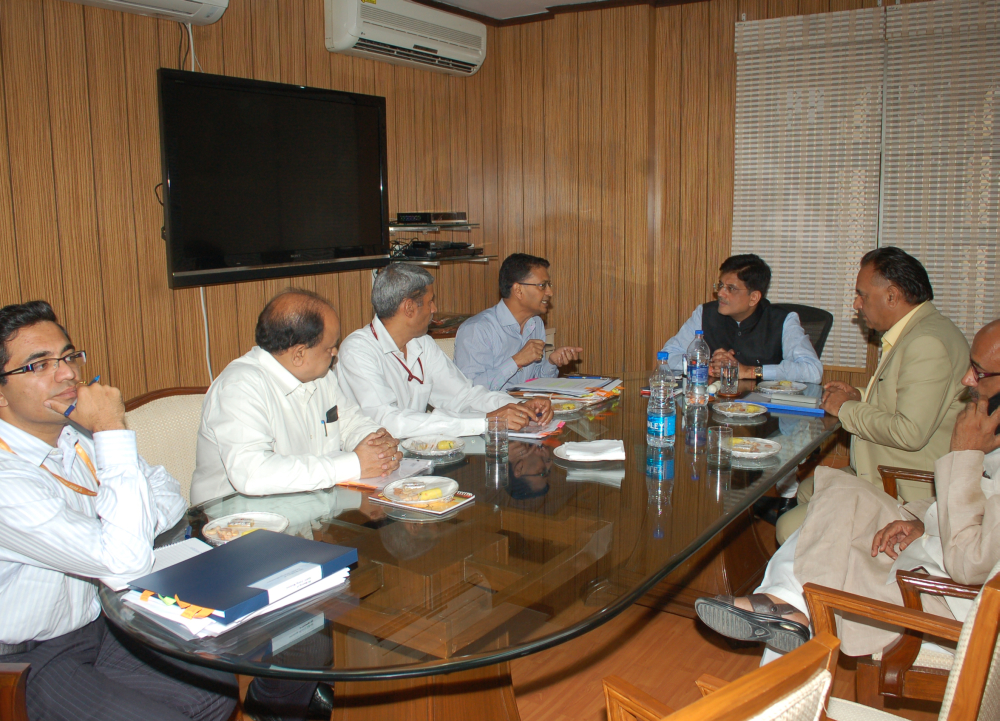 Himachal Pradesh Transport and Technical Education Minister G.S. Bali has raised the issue of setting up of a Hydro Engineering College at Bilaspur in the State with the government of India.
He raised this demand in a high power meeting with Union Minister of State for Energy and Coal Piyush Goyal, held in New Delhi today. The senior officers of NTPC and NHPC also participated in this meeting.
Bali apprised the Union Minister that Hydro Engineering College was to be set up in a joint venture with NHPC, NTPC and Himachal Government for which the Memorandum of Understanding (MOU) had already been signed.
Piyush Goyal directed the senior officers of the Ministry to constitute a Project Monitoring Committee for setting up this College which would be first of its kind in the Country. He also directed that committee should consist of senior members of NHPC, NTPC and HP government. He asked the State government to make available land for this college in a stipulated manner on which Bali assured that land would be made available soon.
Bali and also requested the Union Minister to adopt one more engineering college particularly being constructed at Nagrota-Bagwan in Kangra District under the CSR activities of NHPC and NTPC.
Joint Secretary, Hydro Power Ministry said that efforts would be made to set up this college as soon as possible with intake capacity of 300 students. He added that best engineering facilities would be made available in this college.
U.P. Pani, Director (HR) NTPC and Bhargav, Director (Technical) NHPC were also present in the meeting.