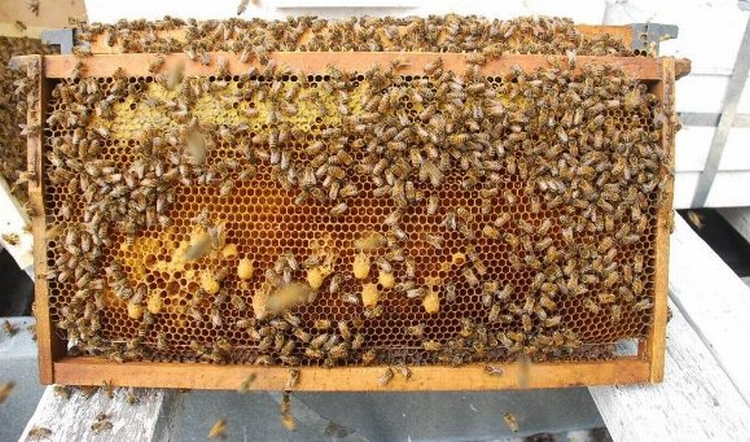 Palampur: The Indian Council of Agricultural Research (ICAR) has sanctioned Rs.37.86 lac for All India Coordinated Research Project (AICRP) regular centre on honey bees and pollinators to Chaudhary Sarwan Kumar H.P. Agriculture University, Palampur.
Dr.K.K.Katoch, Vice-Chancellor informed that newly approved centre will come into operation at Bee Research Station of the University at Nagrota Bagwan and initially the ICAR has sanctioned a sum of Rs.37.83 lac along with a post of Assistant Scientists (Apiculture) and a para apiarist.
Keeping in view the suitability of the area for beekeeping and historical heritage of Bee Research Station, the centre will play a significant role to focus research programme as well as dissemination of the latest technology on various aspects of beekeeping and pollinators. It will also help in popularizing the profession among farming community of the State, especially in Kangra and neighbouring districts.
It will be worthwhile to mention that the Bee Research Station of the University was established in 1936 and is pioneer in introduction of Italian honey bee (Apis mellifera) in the country. In addition, this station has the distinction of training large number of beekeepers and ushering in revolution as far as honey production in Indian sub-continent was concerned. The scientists of this station had been working for the development of beekeeping .The National Level Beekeeping Trainings of Ministry of Agriculture for resource personnel of different states was being organized in this University regularly with the assistance of Scientists of the station since 1986.
The University had requested the ICAR to bring the station under the umbrella of the coordinated project. It was informed that out of 83000 colonies of about 1500 commercial beekeepers in the State, about 42000 colonies were being reared by 1123 beekeepers of Kangra zone.